An interview with Technical Director Anne-Dominique Lodeho
Anne-Dominique Lodeho has just been appointed as the department's Technical Director. In this interview, she talks about her career, her tasks as Technical Director, and she introduces the new IT assistant, Jean-Louis Lorsold.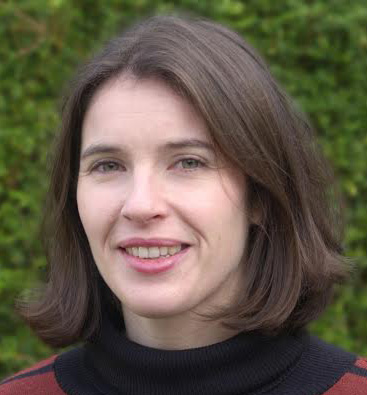 Can you tell me about your training and career before you arrived at DEC?

I started studying biology (at ENS Lyon) and turned to Cognitive Neuroscience for my MA and PhD at Neurospin, with Christophe Pallier and Stanislas Dehaene as my advisors. For my PhD, I explored the cortical network involved in syntactic and lexico-semantic sentence processing.
All along the way to my Ph.D, it became obvious that I was enjoying being involved in several projects and that I was attracted to research engineer positions. With that in mind, I decided to continue with two post-doctoral positions. The first one aimed at exploring brain fibers (DTI) and at improving MRI images (CEA, JB.Poline) as part of an international multicenter project. The second one was in the neuroradiology unit at Sainte-Anne hospital (JF.Meder & C. Oppenheim), where I contributed to the creation of a research MRI platform and to the development of methods for analyzing MRI data.
At the same time, I took managerial training courses and also completed a university degree (Diplome Universitaire) in "research enhancement and biomedical innovation".
Thanks to these trainings, I was able to acquire interdisciplinary skills in general management, project management, research enhancement, and to better understand the socio-economic background of academic research.

In December 2010, I joined the INSERM as a research engineer in neuroimaging in the Laboratoire de Neuroscience Cognitives (LNC) headed by Etienne Koechlin.

Can you talk about the LNC and your missions within the lab?

The LNC has six teams working on the following topics: 1) Frontal Lobe Functions, 2) Social Cognition, 3) Visual Cognition, 4) Economic Decision-Making, 5) Neural Dynamics, and 6) Neural Inferences. The research carried out at the LNC aims at shedding light on biological foundations of human mental functions and their eventual degradations in neurobiological and neuropsychiatric diseases. This research is based on experimental psychology, computational modelling and neuroimaging.

When I arrived, my main functions concerned: neuroimaging research and computational clusters. Throughout the years, my work as research engineer evolved. Amongst other activities like research and development, and IT activities in the lab and the department, I got involved in setting up agreements, requesting funding, but also hiring and supervising technical staff. Since January 2014, I have been assigned to the "Plateau technique et équipement de recherche" within the DEC.

Thanks to these functions, I got a good overview of all the activities and sections within the lab, the department and the Ecole Normale and my work naturally revolved around three different activities: research and development, supervision and consulting, and DEC technical support management.

What are your main tasks as the department's Technical Director?

Over the past few years, new technical needs have arisen in several of the DEC's laboratories and it has become necessary to have the possibility to share technical means at the DEC level: the IT, the experimental platforms as well as formal agreements with our various technical partners outside of the Ecole Normale.
The new technical board I'm in charge of was created to manage and develop technical uses, to carry out teamwork among all the partners, and to provide all the department members with common interest strategies.
I also manage the IT steering committee (Copilinfo) and the experimental platform steering committee (Copilbox). By the way, all members of the DEC can share their thoughts regarding the IT (contact-copilinfo-iec@ens.fr) and the experimental platform (contact-copilbox-iec@ens.fr). We will do our best to take everybody's opinion into consideration.

We have just been awarded funding from the Ile-de-France Region that will be used to create a DEC IT platform and that should be working by the end of 2015.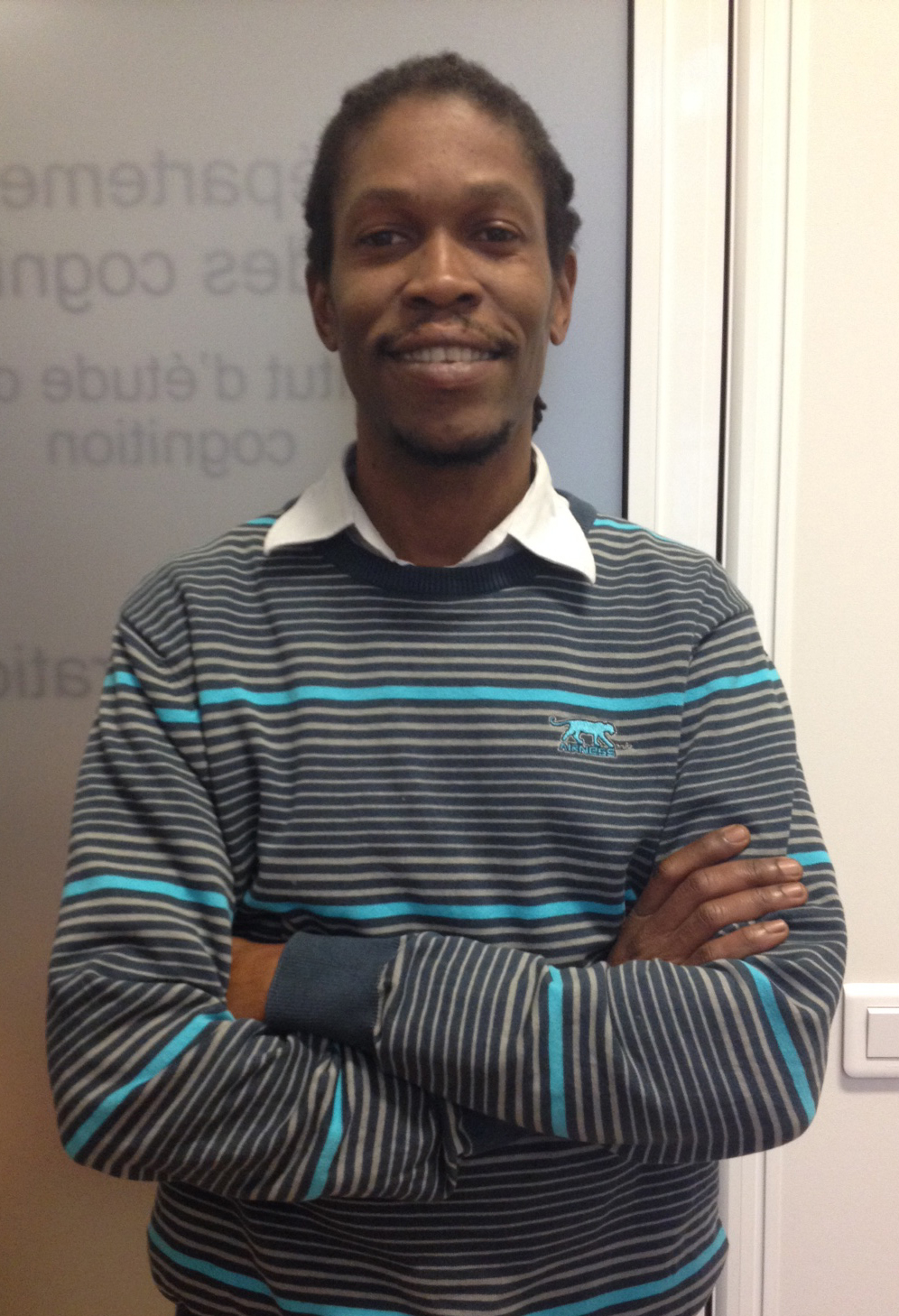 Finally, an IT assistant has been hired: Jean-Louis Lorsold started on December 1st.
After spending twelve years working in the private sector, he has joined our department to be in charge of 1) IT local assistance 2) IT stock management and maintenance 3) administration of servers 4) link with the IT centre of the Ecole Normale (CRI).

You can email Jean-Louis Lorsold at support-info-iec@ens.fr or call him: 01.44.32.29.81. His office is located at the RISC, next to the DEC's administrative office.
Do men and women have different brains?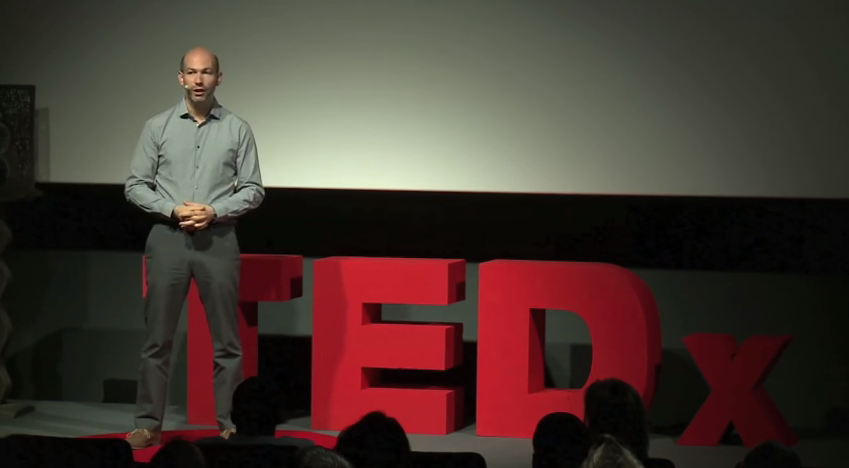 Is there a cognitive difference between men and women? Franck Ramus - CNRS research scientist Laboratoire de Sciences Cognitives et Psycholinguistique and professor at the Ecole Normale - addressed this question in a talk at TEDxClermont on June 21st.
In addition to the talk, you will find in his blog a complete bibliography and a lot of background information: franck-ramus.blogspot.fr
Alain de Cheveigné (Laboratoire des Systèmes Perceptifs) has obtained a grant from the H2020 programme for the COCOHA project (Cognitive Control of a Hearing Aid). This project is carried out in collaboration with University College London, Technical University of Danmark, University of Zurich, and Oticon.

Abstract:
We propose to design a hearing aid system that can be mentally (cognitively) steered so as to allow a more "natural communication" for the hearing disabled, a population that forms over 7% of Europeans (50 million people). Hearing disabilities lead to a degraded quality of life, exclusion, and associated costs for society. Hearing aids (and cochlear implants), while effective in quiet, are still unreliable in noisy reverberant environments typical of realistic everyday life situations. Based on recent success in decoding non-invasive cortical recordings (EEG, MEG), and our multidisciplinary team (of engineers, neurophysiologists, psychophysicists, and audiologists), we propose to develop and implement algorithms to decode brain signals picked up by EEG electrodes to extract intention signals, and to match them to acoustic sources within the environment. These in turn will steer an acoustic beam-former towards the targeted speaker or sound source. We propose to implement the design within a real hearing aid, and to evaluate the outcome with normal and hearing impaired subjects. The results of this project will benefit hearing aid and cochlear-implant industries (well represented in Europe), and the end users who are the elderly and hearing impaired. It will also lead to increased scientific understanding and knowledge of attention mechanisms, and how they might be harnessed to control sensory inputs. We hope the results of this project will be a forerunner for broader applications of cognitive brain imaging to decipher and exploit human intentions in prosthetic sensory systems, especially given the increased availability, miniaturization, and affordability of EEG recording setups in scientific research and medical diagnostics.
Altarelli, I., Leroy, F., Monzalvo, K., Fluss, J., Billard, C., Dehaene-Lambertz, G., . . . Ramus, F. (2014). Planum temporale asymmetry in developmental dyslexia: revisiting an old question. Human Brain Mapping, 35, 5717-5735.

Abstract:
Among the various asymmetrical structures of the human brain, the planum temporale, an anatomical region associated with a variety of auditory and language-related processes, has received particular attention. While its surface area has been shown to be greater in the left hemisphere compared to the right in about two-thirds of the general population, altered patterns of asymmetry were revealed by post mortem analyses in individuals with developmental dyslexia. These findings have been inconsistently replicated in magnetic resonance imaging studies of this disorder. In this report, we attempt to resolve past inconsistencies by analyzing the T1-weighted MR images of 81 children (mean age: 11 years, sd: 17 months), including 46 control (25 boys) and 35 dyslexic children (20 boys). We manually outlined Heschl's gyri, the planum temporale and the posterior rami of the Sylvian fissure on participants' brain images, using the same anatomical criteria as in post mortem studies. Results revealed an altered pattern of asymmetry of the planum temporale surface area in dyslexic boys only, with a greater proportion of rightward asymmetrical cases among dyslexic boys compared to control boys. Additionally, analyses of cortical thickness showed no asymmetry differences between groups for any of the regions of interest. Finally, a greater number of Heschl's gyrus full duplications emerged for the right hemisphere of dyslexic boys compared to controls. The present findings confirm and extend early post mortem observations. They also stress the importance of taking gender into account in studies of developmental dyslexia.
Lev-Ari, S. & S. Peperkamp (2014). An experimental study of the role of social factors in language change. Laboratory Phonology, 5, 379-401.

Abstract:
There is great variation in whether foreign sounds in loanwords are adapted or retained. Importantly, the retention of foreign sounds can lead to a sound change in the language. We propose that social factors influence the likelihood of loanword sound adaptation, and use this case to introduce a novel experimental paradigm for studying language change that captures the role of social factors. Specifically, we show that the relative prestige of the donor language in the loanword's semantic domain influences the rate of sound adaptation. We further show that speakers adapt to the performance of their "community", and that this adaptation leads to the creation of a norm. The results of this study are thus the first to show an effect of social factors on loanword sound adaptation in an experimental setting. Moreover, they open up a new domain of experimentally studying language change in a manner that integrates social factors.
Philippe Schlenker, Emmanuel Chemla, Kate Arnold, Alban Lemasson, Karim Ouattara, Sumir Keenan, Claudia Stephan, Robin Ryder, Klaus Zuberbühler (2014). Monkey semantics: two 'dialects' of Campbell's monkey alarm calls. Linguistics & Philosophy.

Abstract:
We develop a formal semantic analysis of the alarm calls used by Campbell's monkeys in the Tai forest (Ivory Coast) and on Tiwai island (Sierra Leone)—two sites that differ in the main predators that the monkeys are exposed to (eagles on Tiwai vs. eagles and leopards in Tai). Building on data discussed in Ouattara et al. (PLoS ONE 4(11):e7808, 2009a; PNAS 106(51): 22026–22031, 2009b and Arnold et al. (Population differences in wild Campbell's monkeys alarm call use, 2013), we argue that on both sites alarm calls include the roots krak and hok, which can optionally be affixed with -oo, a kind of attenuating suffix; in addition, sentences can start with boom boom, which indicates that the context is not one of predation. In line with Arnold et al., we show that the meaning of the roots is not quite the same in Tai and on Tiwai: krak often functions as a leopard alarm call in Tai, but as a general alarm call on Tiwai. We develop models based on a compositional semantics in which concatenation is interpreted as conjunction, roots have lexical meanings, -oo is an attenuating suffix, and an all-purpose alarm parameter is raised with each individual call. The first model accounts for the difference between Tai and Tiwai by way of different lexical entries for krak. The second model gives the same underspecified entry to krak in both locations (= general alarm call), but it makes use of a competition mechanism akin to scalar implicatures. In Tai, strengthening yields a meaning equivalent to non-aerial dangerous predator and turns out to single out leopards. On Tiwai, strengthening yields a nearly contradictory meaning due to the absence of ground predators, and only the unstrengthened meaning is used.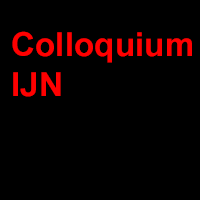 December 12, 2014
John Bengson (University of Wisconsin–Madison): "The Unity of Understanding"

Read more...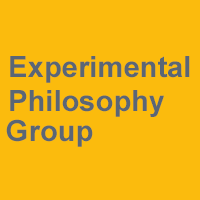 December 12, 2014
Elisa Darriet (Paris 2 - Institut Jean Nicod): "The European economic crisis"

Read more...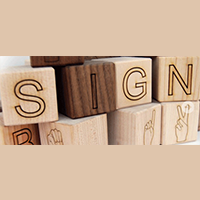 December 16-17, 2014
Susan Goldin-Meadow (University of Chicago)

Read more...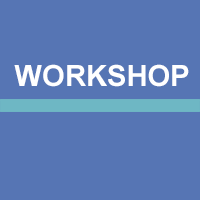 December 17, 2014
Modèles de la Rationalite

Read more...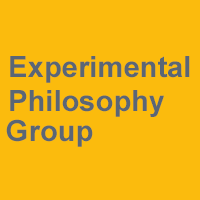 December 19, 2014
Terry Eskenazi (LNC): Title TBA

Read more...
Subscribe to the newsletter
Unsubscribe from the newsletter