"Frontiers in Cognition" awarded a grant from the French state
"Frontiers in Cognition", a large-scale project for graduate training and research at DEC, has been selected by an international jury for funding by the French state.


"Frontiers in Cognition" will boost the international visibility of the DEC's curriculum by creating a program of five-year scholarships, an enhanced course offering, and international partnerships encouraging student mobility and collaboration with high-level research centers. Applied research will be reinforced through ties with industry partners. The program will be based on the MSc in Cognitive Science whose curriculum focuses on the scientific reality of immersion in state-of-the-art research through multiple internships, as well as on PSL's Doctoral College. This project will also be based on collaboration with other departments of the ENS and PSL's institutional partners.

Read the "Le Monde" article on the same topic, published on October 26.
Uriah Kriegel (IJN) wins the Humboldt Prize
Uriah Kriegel, researcher and "Conciousness & Self" team director at Institut Jean Nicod, has been awarded the Humboldt Prize.
The Alexander von Humboldt Foundation awards a series of research accolades entitled the Friedrich Wilhelm Bessel Awards. They are financed by the Federal Ministry of Education and Research and are awarded to internationally renowned academics for exceptional research achievements. The winners are invited to carry out a research project in Germany, in tight collaboration with a specialist colleague.

Uriah Kriegel's homepage
Learn more about the Humboldt Foundation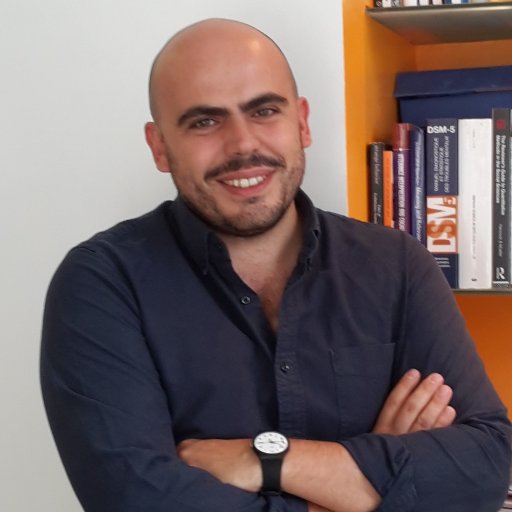 Stefano Palminteri (LNC) has received an Emergence(s) grant from the City of Paris
Stefano Palminteri, researcher and "Human Reinforcement Learning" team leader at the Laboratoire de Neurosciences Cognitives has just received an Emergence(s) grant from the City of Paris. The Emergence(s) program is a way for the City of Paris to support excellent science within the capital. Since 2009, this project call has financed young Parisian research teams working on interdisciplinary and innovative projects. The chosen teams benefit from a four-year funding scheme.
Stefano Palminteri's project "Reinforcement of learning biases" is at a cross-section of multiple behavioral disciplines: mathematic psychology, experimental economics, and computational psychiatry.

Stefano Palminteri's homepage
Learn more about the City of Paris's Emergences program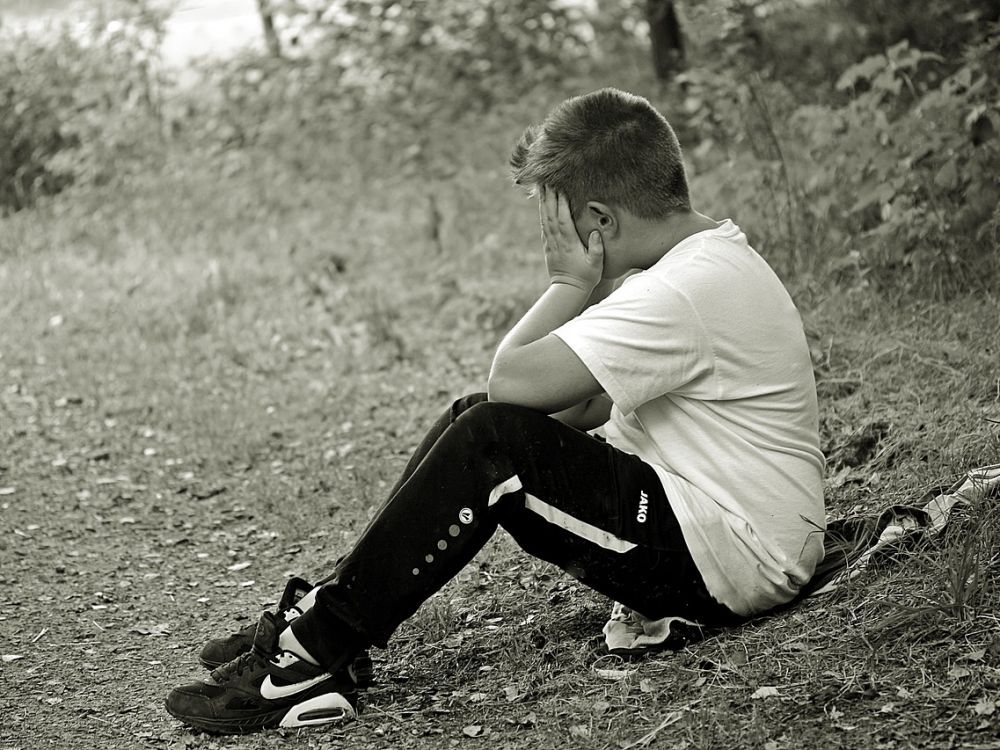 Childhood uncertainty leads to having children younger – Sciences et avenir, October 28, 2017
Coralie Chevallier (LNC) and her team sought to determine if early procreation and negligence with regards to health together form a "short-termist" organic strategy when facing a precarious environment.
Her new work shows that growing up in an environment seen as hostile does indeed lower the age of sexual maturity and procreation, at the detriment of long-term health.



© Creative Commons
Read the article
Coralie Chevallier's homepage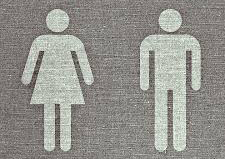 Do we talk about gender too much?
Point of view for some, major theme in the humanities for others, the concept of gender has solicited a large amount of debate. Has it been discussed to death?
Franck Ramus (LSCP) was invited by Hervé Gardett to participate in the show "Du grain à moudre" on France Culture on October 17, 2017.
Listen to the show
Franck Ramus's homepage
Franck Ramus's blog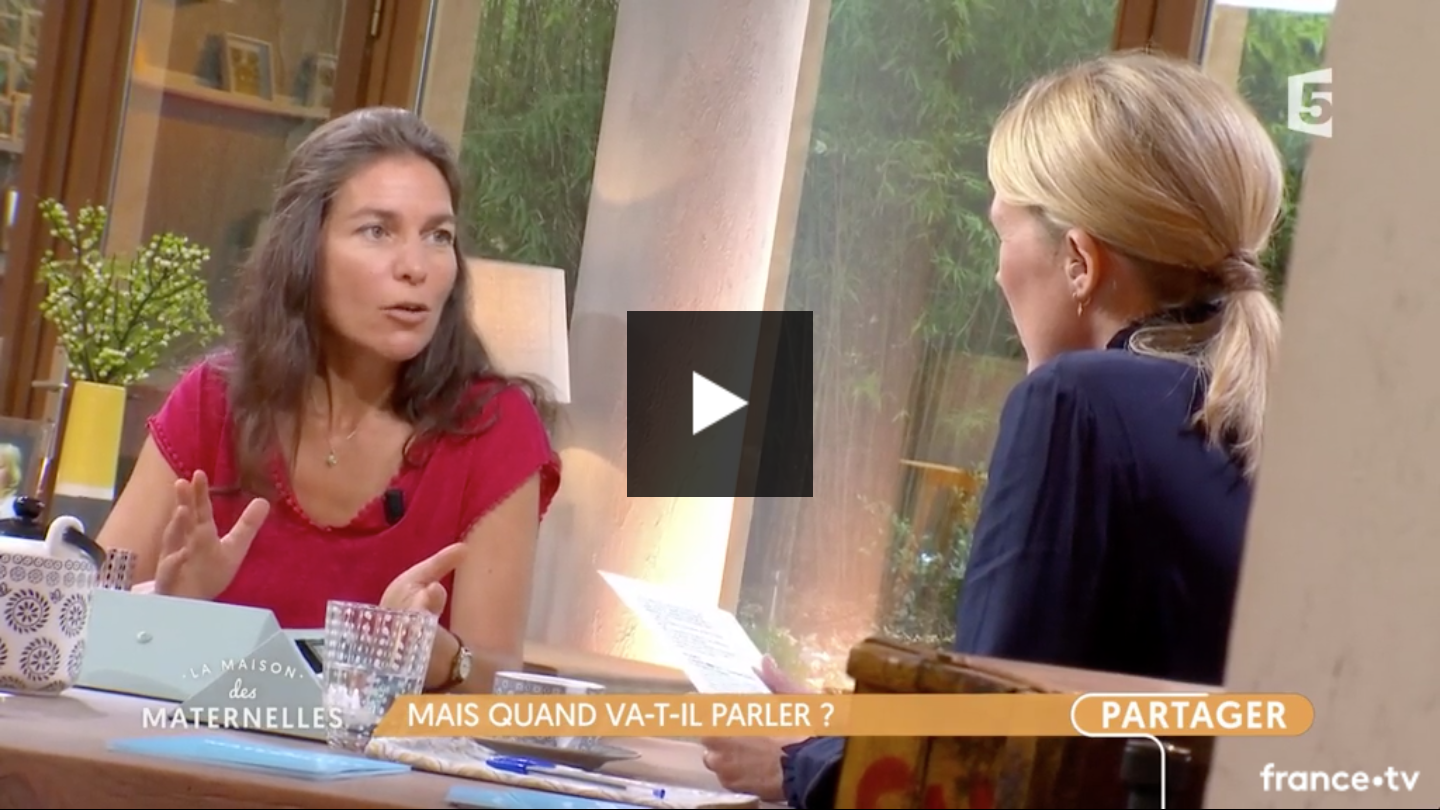 When will my baby start speaking?
What are the different stages of language development in children? Anne Christophe (LSCP) was invited to discuss this topic by "La Maison des Maternelles" on France 5 on October 9, 2017.
Watch the show
Anne Christophe's homepage



Nudging, a dangerous persuasion technique?
Nudging is a technique to softly guide decision making for the good of people or of some collective, without necessarily allowing the subject to become aware of the manipulation. This technique, well known to advertisers, is today one of the most relied upon in the political sphere. The intention is virtuous: strive for the common good. But this poses a clear ethical question: where does behavioral guidance stop and manipulation begin?
Coralie Chevallier (LNC) was invited to discuss this topic on "Du grain à moudre" on France Culture on December 7, 2017.

Listen to the show
Maurer C., Chambon V., Bourgeois-Gironde S., Leboyer M., Zalla T. (2018). The influence of prior reputation and reciprocity on dynamic trust-building in adults with and without autism spectrum disorders. Volume 172, Pages 1–10. Cognition.

Abstract:
The present study was designed to investigate the effects of reputational priors and direct reciprocity on the dynamics of trust building in adults with (N = 17) and without (N = 25) autism spectrum disorder (ASD) using a multi-round Trust Game (MTG). On each round, participants, who played as investors, were required to maximize their benefits by updating their prior expectations (the partner's positive or negative reputation), based on the partner's directed reciprocity, and adjusting their own investment decisions accordingly. Results showed that reputational priors strongly oriented the initial decision to trust, operationalized as the amount of investment the investor shares with the counterpart. However, while typically developed participants were mainly affected by the direct reciprocity, and rapidly adopted the optimal Tit-for-Tat strategy, participants with ASD continued to rely on reputational priors throughout the game, even when experience of the counterpart's actual behavior contradicted their prior-based expectations. In participants with ASD, the effect of the reputational prior never disappeared, and affected judgments of trustworthiness and reciprocity of the partner even after completion of the game. Moreover, the weight of prior reputation positively correlated with the severity of the ASD participant's social impairments while the reciprocity score negatively correlated with the severity of repetitive and stereotyped behaviors, as measured by the Autism Diagnostic Interview–Revised (ADI-R). In line with Bayesian theoretical accounts, the present findings indicate that individuals with ASD have difficulties encoding incoming social information and using it to revise and flexibly update prior social expectations, and that this deficit might severely hinder social learning and everyday life interactions.

Communiqué de presse CNRS
Alejandrina Cristia, Emmanuel Dupoux, Michael Gurven, Jonathan Stieglitz (2017). Child-directed speech is infrequent in a forager-farmer population: A time allocation study. Child Development

Abstract:
This article provides an estimation of how frequently, and from whom, children aged 0–11 years (Ns between 9 and 24) receive one-on-one verbal input among Tsimane forager-horticulturalists of lowland Bolivia. Analyses of systematic daytime behavioral observations reveal 1 min per daylight hour is spent talking to children younger than 4 years of age, which is 4 times less than estimates for others present at the same time and place. Adults provide a majority of the input at 0–3 years of age but not afterward. When integrated with previous work, these results reveal large cross-cultural variation in the linguistic experiences provided to young children. Consideration of more diverse human populations is necessary to build generalizable theories of language acquisition.

Communiqué de presse CNRS
Adrian G. Fischer, Sacha Bourgeois-Gironde & Markus Ullsperger (2017). Short-term reward experience biases inference despite dissociable neural correlates. Nature Communications 8, 1690

Abstract:
Optimal decision-making employs short-term rewards and abstract long-term information based on which of these is deemed relevant. Employing short- vs. long-term information is associated with different learning mechanisms, yet neural evidence showing that these two are dissociable is lacking. Here we demonstrate that long-term, inference-based beliefs are biased by short-term reward experiences and that dissociable brain regions facilitate both types of learning. Long-term inferences are associated with dorsal striatal and frontopolar cortex activity, while short-term rewards engage the ventral striatum. Stronger concurrent representation of reward signals by mediodorsal striatum and frontopolar cortex correlates with less biased, more optimal individual long-term inference. Moreover, dynamic modulation of activity in a cortical cognitive control network and the medial striatum is associated with trial-by-trial control of biases in belief updating. This suggests that counteracting the processing of optimally to-be-ignored short-term rewards and cortical suppression of associated reward-signals, determines long-term learning success and failure.

Communiqué de presse
Uri Hertz, Stefano Palminteri, Silvia Brunetti, Cecilie Olesen, Chris D Frith & Bahador Bahrami (2017). Neural computations underpinning the strategic management of influence in advice giving, Nature Communications 8, Article number: 2191 (2017) doi:10.1038/s41467-017-02314-5

Abstract:
Research on social influence has focused mainly on the target of influence (e.g., consumer and voter); thus, the cognitive and neurobiological underpinnings of the source of the influence (e.g., politicians and salesmen) remain unknown. Here, in a three-sided advice-giving game, two advisers competed to influence a client by modulating their own confidence in their advice about which lottery the client should choose. We report that advisers' strategy depends on their level of influence on the client and their merit relative to one another. Moreover, blood-oxygenation-level-dependent (BOLD) signal in the temporo-parietal junction is modulated by adviser's current level of influence on the client, and relative merit prediction error affects activity in medial-prefrontal cortex. Both types of social information modulate ventral striatum response. By demonstrating what happens in our mind and brain when we try to influence others, these results begin to explain the biological mechanisms that shape inter-individual differences in social conduct.

More information:
Deducing the cognitive basis of attempting to influence others by Bahador Bahrami
How to influence people and get approval from your Granny by Uri Hertz

Hotier S, Leroy F, Boisgontier J, Laidi C, Mangin JF, Delorme R, Bolognani F, Czech C, Bouquet C, Toledano E, Bouvard M, Petit J, Mishchenko M, d'Albis MA, Gras D, Gaman A, Scheid I, Leboyer M, Zalla T, Houenou J. (2017). Social cognition in autism is associated with the neurodevelopment of the posterior superior temporal sulcus. Acta Psychiatrica Scandinavica, Volume 136, Issue 5. November 2017 Pages 517–525

Abstract:
Objective
The posterior superior temporal sulcus (pSTS) plays a critical role in the 'social brain'. Its neurodevelopment and relationship with the social impairment in autism spectrum disorders (ASD) are not well understood. We explored the relationship between social cognition and the neurodevelopment of the pSTS in ASD.
Method
We included 44 adults with high-functioning ASD and 36 controls. We assessed their performances on the 'Reading the mind in the eyes' test (for 34 of 44 subjects with ASD and 30 of 36 controls), their fixation time on the eyes with eye tracking (for 35 of 44 subjects with ASD and 30 of 36 controls) and the morphology of the caudal branches of the pSTS (length and depth), markers of the neurodevelopment, with structural MRI.

Results
The right anterior caudal ramus of the pSTS was significantly longer in patients with ASD compared with controls (52.6 mm vs. 38.3 mm; P = 1.4 × 10−3; Cohen's d = 0.76). Its length negatively correlated with fixation time on the eyes (P = 0.03) in the ASD group and with the 'Reading the mind in the eyes' test scores in both groups (P = 0.03).
Conclusion
Our findings suggest that the neurodevelopment of the pSTS is related to the ASD social impairments.
Laidi C, Boisgontier J, Chakravarty MM, Hotier S, d'Albis MA, Mangin JO, Devenyi GA, Delorme R, Bolognani F, Czech C, Bouquet C, Toledano E, Bouvard M, Gras D, Petit J, Mishchenko M, Gaman A, Scheid I, Leboyer M, Zalla T, Houenou J. (2017). Cerebellar anatomical alterations and attention to eyes in autism. Scientific Reports. 7(1):12008.

Abstract:
The cerebellum is implicated in social cognition and is likely to be involved in the pathophysiology of autism spectrum disorder (ASD). The goal of our study was to explore cerebellar morphology in adults with ASD and its relationship to eye contact, as measured by fixation time allocated on the eye region using an eye-tracking device. Two-hundred ninety-four subjects with ASD and controls were included in our study and underwent a structural magnetic resonance imaging scan. Global segmentation and cortical parcellation of the cerebellum were performed. A sub-sample of 59 subjects underwent an eye tracking protocol in order to measure the fixation time allocated to the eye region. We did not observe any difference in global cerebellar volumes between ASD patients and controls; however, regional analyses found a decrease of the volume of the right anterior cerebellum in subjects with ASD compared to controls. There were significant correlations between fixation time on eyes and the volumes of the vermis and Crus I. Our results suggest that cerebellar morphology may be related to eye avoidance and reduced social attention. Eye tracking may be a promising neuro-anatomically based stratifying biomarker of ASD.
Ramus, F., Altarelli, I., Jednoróg, K., Zhao, J., & Scotto di Covella, L. (2018). Neuroanatomy of developmental dyslexia: Pitfalls and promise. Neuroscience & Biobehavioral Reviews, 84, 434‑452

Abstract:
Investigations into the neuroanatomical bases of developmental dyslexia have now spanned more than 40 years, starting with the post-mortem examination of a few individual brains in the 60s and 70s, and exploding in the 90s with the widespread use of MRI. The time is now ripe to reappraise the considerable amount of data gathered with MRI using different types of sequences (T1, diffusion, spectroscopy) and analysed using different methods (manual, voxel-based or surface-based morphometry, fractional anisotropy and tractography, multivariate analyses…). While selective reviews of mostly small-scale studies seem to provide a coherent view of the brain disruptions that are typical of dyslexia, involving left perisylvian and occipito-temporal regions, we argue that this view may be deceptive and that meta-analyses and large- scale studies rather highlight many inconsistencies and limitations. We discuss problems inherent to small sample size as well as methodological difficulties that still undermine the discovery of reliable neuroanatomical bases of dyslexia, and we outline some recommendations to further improve this research area.