Entretien avec Margaux Romand-Monnier
Peux-tu te présenter et parler de ton parcours ?

Après avoir été diplômée du Dual Masters in Brain and Mind Sciences en 2014, j'ai travaillé au sein du département d'études cognitives (DEC) pendant deux ans en tant qu'assistante de recherche. J'ai d'abord passé un an au Laboratoire de Sciences Cognitives et Psycholinguistique (LSCP) afin de terminer mon projet de master 2 sur le développement de la métacognition, sous la supervision de Louise Goupil et Sid Kouider. J'ai ensuite rejoint l'équipe de Catherine Tallon-Baudry au Laboratoire de Neurosciences Cognitives (LNC) pour travailler sur des études de neuro-imagerie. En octobre dernier, j'ai commencé une thèse en neurosciences cognitives au sein du LNC, sous la direction d'Etienne Koechlin, directeur du LNC.

Pourquoi avoir choisi ce sujet ?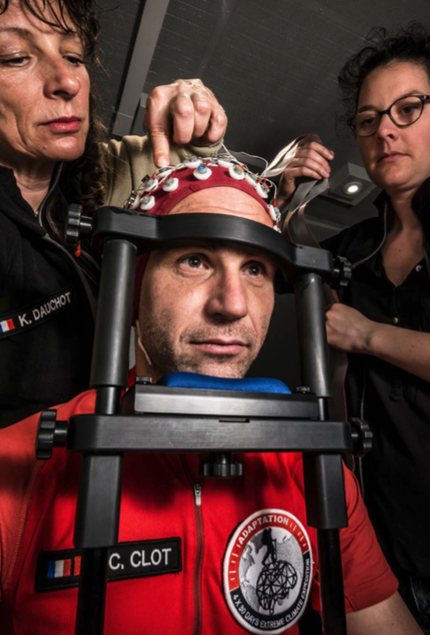 La première fois qu'Etienne Koechlin m'a parlé du projet, c'était il y a un an lors d'un évènement organisé par le LNC. Ce projet m'a tout de suite séduite, tant sur le plan de la recherche, de son approche pluridisciplinaire, que pour son originalité. ADAPTATION a pour but d'étudier comment l'être humain s'adapte aux environnements extrêmes sur les plans psychologique, physiologique et cérébral. Un certain nombre d'études a déjà essayé de caractériser l'effet des environnements extrêmes sur l'homme, que ce soit au niveau comportemental ou physiologique, mais de nombreuses incohérences, telles que l'hétérogénéité des conditions "extrêmes", des mesures comportementales ou l'existence de facteurs confondus (manque de sommeil, déshydratation...) ne permettent pas de tirer de conclusions claires. Le projet ADAPTATION permet d'allier la rigueur des méthodes scientifiques en laboratoire à la réelle complexité des environnements extrêmes.

Sur quel thème spécifique vas-tu travailler ?

Ma thèse portera sur l'aspect cérébral du projet et permettra d'apporter les premières données de neuro-imagerie sur cette question. Je vais étudier la plasticité du cerveau humain en réponse aux environnements de vie extrêmes et caractériser ces éventuels changements grâce à une batterie de tests comportementaux dérivant des sciences cognitives et des neurosciences.

La première phase de l'expédition a démarré au mois d'août avec la traversé en solo du désert du Lut puis de canaux de Magellan en octobre. Quel est ton rôle au sein de l'expédition dans cette première phase ?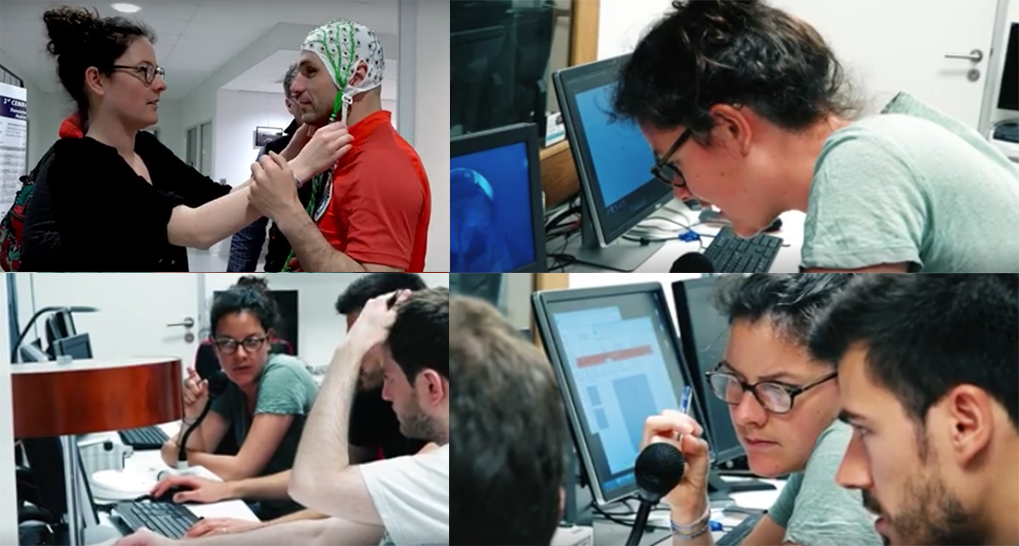 Cette première phase menée par Christian Clot nous permet de nous assurer de la faisabilité des protocoles scientifiques mis en place. Durant cette première partie, je suis responsable du protocole IRM et d'une tâche comportementale que Christian pilote in situ. Avant et après chaque expédition, Christian passe trois types d'IRM: une IRM anatomique, une IRM de diffusion et une IRM de repos. Les deux premières (anatomique et diffusion) nous permettent de voir les potentiels changements d'ordre anatomique alors que la troisième (IRM de repos), nous permet d'étudier les éventuelles modifications fonctionnelles du cerveau.

En 2017, Christian Clot emmènera un groupe de dix femmes et dix hommes réaliser les mêmes traversées afin de compléter le programme d'étude. Participes-tu à la phase de recrutement ? Quel sera ton rôle dans cette seconde phase ?

Le recrutement pour ce projet est très exigeant et se fait en plusieurs phases. Les premières phases, auxquelles je participe, permettent entre autres de sélectionner les candidats ne présentant pas de contre-indications à la neuro-imagerie.
Durant la partie des expéditions en groupe, je serai responsable des protocoles IRM et des études comportementales auxquels les vingt équipiers devront participer avant et après chaque expédition.

Tu vas partir sur le terrain en 2017. Combien de temps resteras-tu sur le terrain ? Que vas-tu y faire ?

La logistique pour les expéditions en groupe va être très lourde. Les vingt équipiers doivent partir avec tout ce dont ils auront besoin pour vivre en complète autonomie pendant un mois. Je serai donc sur place au début et à la fin des treks, pour apporter mon aide sur le plan de la logistique.


Christian Clot s'apprête à partir pour l'Amazonie, troisième étape d'ADAPTATION. La forêt Amazonienne est le secteur chaud et humide le plus important de la planète. Une traversée au coeur de la forêt tropicale Amazonienne, en pirogue et à pieds, sur une distance d'environ 400 km, à la fin de la saison des pluies, lorsque les chaleurs humides sont les plus fortes.

28 minutes - ARTE (16 novembre)
Suivre l'expédition sur Facebook, Twitter
Site de l'expédition

Fonds iconographique
Agence Zeppelin - Bruno Valentin
06 82 07 87 90 - contact@zeppelin-geo.com
R pour toutes

R-Ladies Paris est un réseau parisien d'utilisatrices de R. Ce groupe est une section locale de R-Ladies Global, une communauté mondiale soutenant la non-discrimination liée au genre parmi les utilisatrices de R. L'objectif de R-ladies est de développer un réseau de soutien et de support aux utilisatrices et d'encourager l'apprentissage et la collaboration parmi ses membres, qu'elles soient expertes ou novices. La communauté R-Ladies Paris est née du souhait d'encourager, soutenir et faire connaître R à travers des rencontres régulières telles que les ateliers où les participantes peuvent pratiquer sur des fonctionnalités R, des réunions informelles, des présentations sur les dernières tendances et des débats... Sont également relayés les événements jugés pertinents pour la communauté. L'objectif de R Ladies est de promouvoir l'accès aux carrières scientifiques, techniques et mathématiques aux femmes. Le réseau R-Ladies soutient le mouvement Open Source et la communauté R.

Blog R-Ladies
Site R-Ladies
Scalp! et Cognition culinaire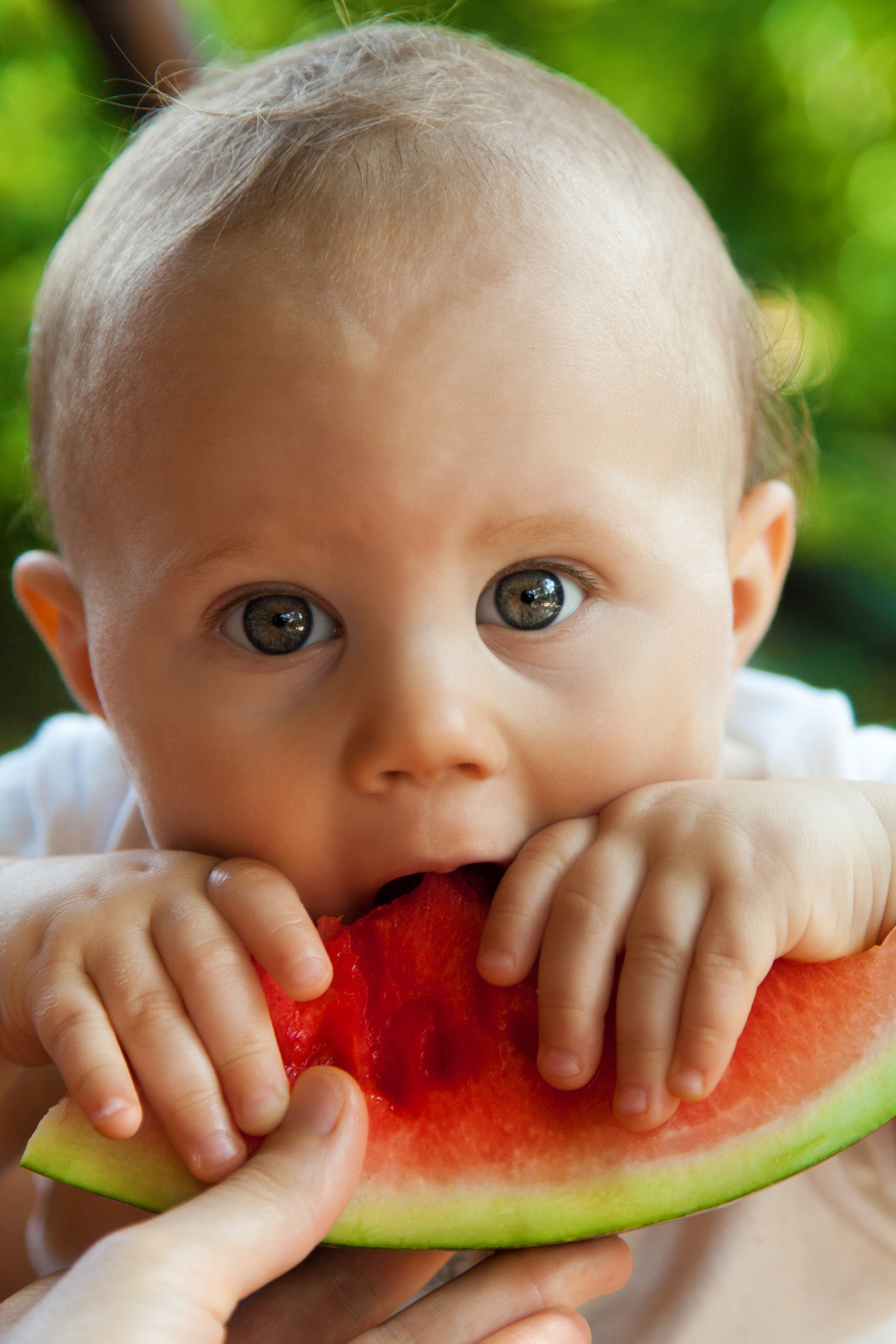 L'association Scalp! organise une nouvelle table ronde le 5 décembre à l'ENS sur le thème de la cognition culinaire : "Pourquoi mange-t-on ce que l'on mange ? Du cerveau à la fourchette". L'enjeu de cette table ronde ouverte à tous est d'apporter un éclairage au public permettant de mieux comprendre comment l'individu interagit avec son environnement alimentaire. Tout le monde n'apprécie pas les mêmes aliments, et les goûts changent aussi selon les occasions. Déterminer les mécanismes qui font que certains aliments mettent en appétit, ou pourquoi l'appétence d'un même aliment peut varier, sont des questions particulièrement complexes. Cette rencontre a pour objet d'éclairer ces déterminants des comportements alimentaires, en explorant aussi bien les propriétés des aliments eux-mêmes que les facteurs cognitifs, sociaux et environnementaux qui sont mis en jeu.

Inscription recommandée
En savoir plus sur l'événement


Inauguration
Roberto Casati, directeur de recerche CNRS à l'Institut Jean Nicod, va participer à l'inauguration de l'année académique 2016-2017 à l'IUSS Scuola Universitaria Superiore Pavia, école d'excellence en sciences cognitives.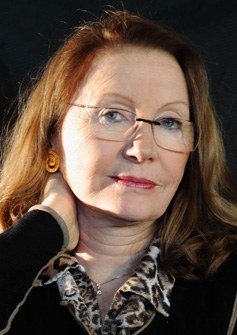 Joelle Proust (Institut Jean Nicod) a été nommée membre permanent de l'Académie Internationale de Philosophie des Sciences le samedi 29 Octobre.

Site internet de Joelle Proust
"What's so special about first-person thought?", un réseau financé par le Leverhulme Trust
Le réseau international "What's so special about first-person thought?" a reçu un financement pluri-annuel du Leverhulme Trust. Ce projet vise à étudier l'importance de la pensée en première personne (de se) qui a fait l'objet d'appréciations contradictoires dans la littérature philosophique ces dernières années. Le réseau est composé de sept institutions : University of Aberdeen, ConceptLab Oslo, Institut Jean Nicod Paris, Logos Barcelona, University of Oxford, University of St. Andrews & Tufts University. Le projet est coordonné par S. Torre (Aberdeen) et l'équipe française est dirigée par François Recanati, directeur de l'Institut Jean Nicod.

En savoir plus sur "What's so special about first-person thought?"
En savoir plus sur The Leverhulme Trust
When sleep helps to understand wake experiences - Karim Benchenane (Chercheur CNRS, ESPCI)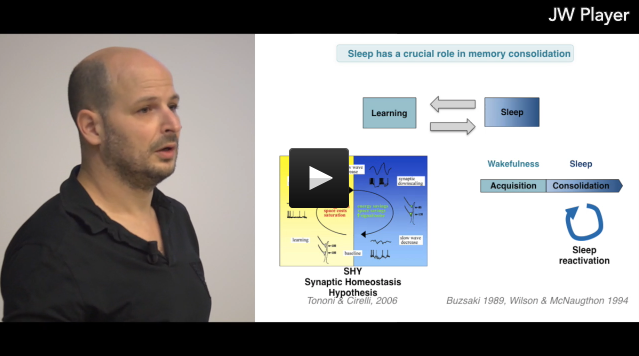 La captation vidéo de l'exposé de Karim Benchenane, dans le cadre du colloquim du Département d'Etudes Cognitives est désormais en ligne sur le site des SavoirsENS.

Résumé :
From necessity to sufficiency in memory research: when sleep helps to understand wake experiences Memory is the ability to adapt our behavior by using the stored information, previously encoded. The first investigations of the neuronal bases of the memory trace concerned its properties (location, cellular and molecular mechanisms, among others). However, to understand how this is achieved at the scale of neurons, we must provide evidence about the necessity of a neuronal subpopulation to support the memory trace, but also its sufficiency. Here, we will present past and recent studies that provide information about the neuronal nature of memories. We will show that research on sleep, when cells assembly supposedly carrying information from the past are replayed, could also provide valuable information about the memory processes at stake during wake.

Voir la vidéo
Biological Information: Genetic, epigenetic, and exogenetic - Paul Griffiths (University of Sydney)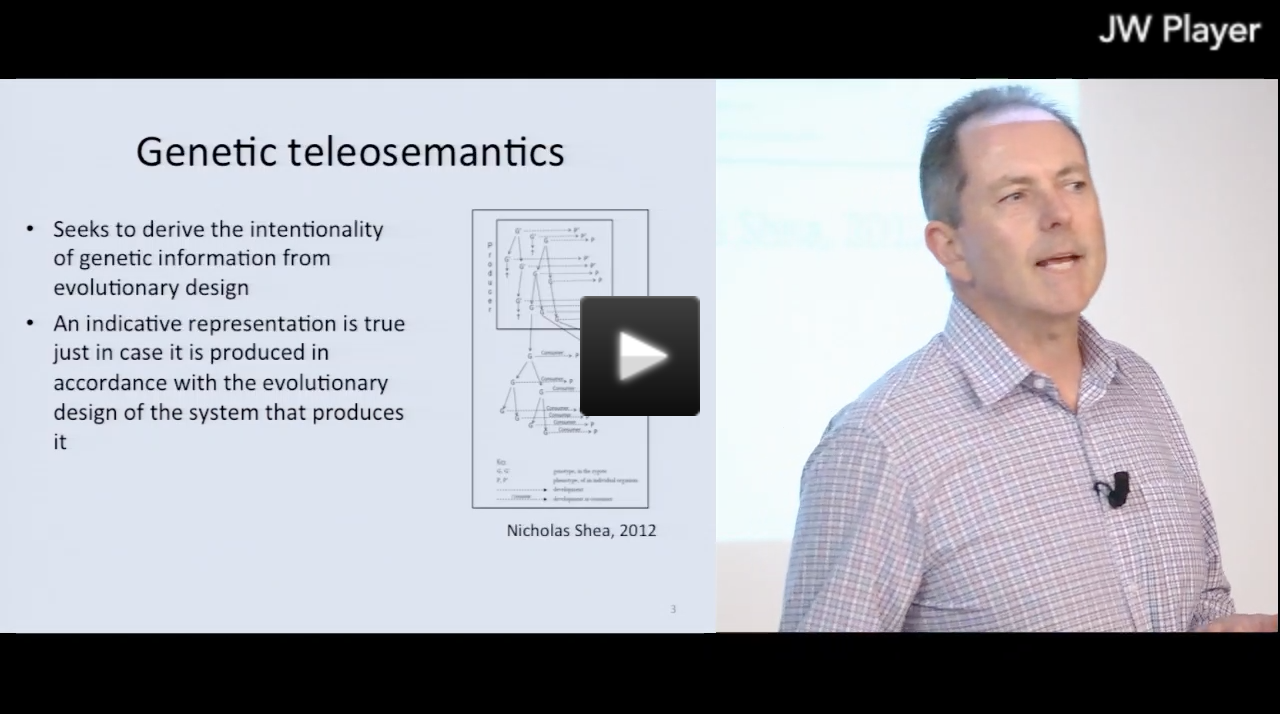 La captation vidéo de l'exposé de Paul Griffiths dans le cadre du colloquim du Département d'Etudes Cognitives est en ligne sur le site des SavoirsENS.

Résumé :
It is often said that genes carry 'biological information', but what does this really mean ? Recent work in the philosophy of causation and in complex systems science on the measurement of causal influence offers a natural way to reconstruct what the co-discover of the structure of DNA Francis Crick meant when he said that genetics involves distinct flows of matter, energy and information. The resulting quantitative measures of information provide a common currency to measure the flow of information from genetic, epigenetic and exogenetic sources, and to compare these influences on a single phenotypic outcome. I will compare and contrast this sense of 'information', which is a measurable property of the causal structure of systems, to the popular 'teleosemantic' approach to biological information advocated by Ruth Millikan, Nicholas Shea and others.

Voir la vidéo
F. Recanati (IJN), Mental Files in Flux. Oxford: Oxford University Press

Abstract:
François Recanati has pioneered the 'mental file' framework for thinking about concepts and how we refer to the world in thought and language.

Mental files are based on 'epistemically rewarding' relations to objects in the environment. Standing in such relations to objects puts the subject in a position to gain information regarding them. The information thus gained goes into the file based on the relevant relation. Files do not merely store information about objects, however, they refer to them and serve as singular terms in the language of thought, with a relational (nondescriptivist) semantics. In this framework, the reference of linguistic expressions is inherited from that of the files we associate with them. Crucially, files also play the role of 'modes of presentation'. They are used to account for cognitive significance phenomena illustrated by so-called 'Frege cases'.

In this new volume, Recanati considers what happens to mental files in a dynamic setting. Mental files are construed as both continuants (dynamic files) and as time-slices thereof (static files). Dynamic files are needed to account for confusion, recognition and tracking. Mental Files in Flux considers what happens to the relation of coreference de jure, central to the functional characterization of files, when one adopts a dynamic perspective. Only a weak form of coreference de jure is said to hold between stages of the same dynamic file. The second part of the book argues that communication involves interpersonal dynamic files. Special attention is paid to the communication of indexical thoughts (de se contents) and communication using proper names.
François Recanati (IJN), (Sept.2016), Local pragmatics: reply to Mandy Simons, Inquiry

Abstract :
Abstract :
In response to Mandy Simons' defense of a classical Gricean approach to pragmatic enrichment in terms of conversational implicature, I emphasize the following contrast. Conversational implicatures are *generated* by a global inference which uses as a premise the fact that the speaker has said that p, but only the *triggering* inference is global in cases of pragmatic enrichment. What generates the correct interpretation is a process of reconstrual, which locally maps the literal meaning of a constituent to a modulated meaning and composes that meaning with that of the other constituents. That process is constrained by Gricean considerations (in the broad sense) but that is true of all pragmatic aspects of interpretation, whether pre-propositional or post-propositional. Just as indexical resolution, though pragmatic and constrained by Gricean considerations, does not fit the two-stage model through which Grice accounts for conversational implicatures, so pragmatic modulation can't be accounted for in terms of that model despite the fact that, like conversational implicatures and in contrast to indexical resolution, modulation is a pragmatic process which is pragmatically rather than semantically triggered.
François Recanati (IJN), (Sept.2016), Force Cancellation, Synthese

Abstract:
Peter Hanks and Scott Soames both defend pragmatic solutions to the problem of the unity of the proposition. According to them, what ties together Tim and baldness in the singular proposition expressed by 'Tim is bald' is an act of the speaker (or thinker) : the act of predicating baldness of Tim. But Soames construes that act as force neutral and noncommittal while, for Hanks, it is inherently assertive and committal. Hanks answers the Frege–Geach challenge by arguing that, in complex sentences, the force inherent in the content of an embedded sentence is cancelled. Indrek Reiland has recently objected to Hanks's proposal that it faces a dilemma: either force cancellation dissolves the unity of the proposition secured by the can- celled act of assertion (and Hanks's proposal does not work), or Hanks's proposal reduces to Soames's. In this paper, I respond to Reiland by offering an analysis of force cancellation which gets rid of the alleged dilemma. The proposal is based on a set of distinctions from speech act theory : between two senses of 'force', two types of act, and two types of context. The role of simulation in force cancellation is emphasized, and connections drawn to broader issues such as the evolution of complex language.
Philippe Schlenker, Emmanuel Chemla, Klaus Zuberbühler (2016), What Do Monkey Calls Mean?, Trends in cognitive science

Abstract:
A field of primate linguistics is gradually emerging. It combines general questions and tools from theoretical linguistics with rich data gathered in experimental primatology. Analyses of several monkey systems have uncovered very simple morphological and syntactic rules and have led to the development of a primate semantics that asks new questions about the division of semantic labor between the literal meaning of monkey calls, additional mechanisms of pragmatic enrichment, and the environmental context. We show that comparative studies across species may validate this program and may in some cases help in reconstructing the evolution of monkey communication over millions of years.