Rencontre avec Norberto Grzywacz, spécialiste des mécanismes cérébraux des valeurs esthétiques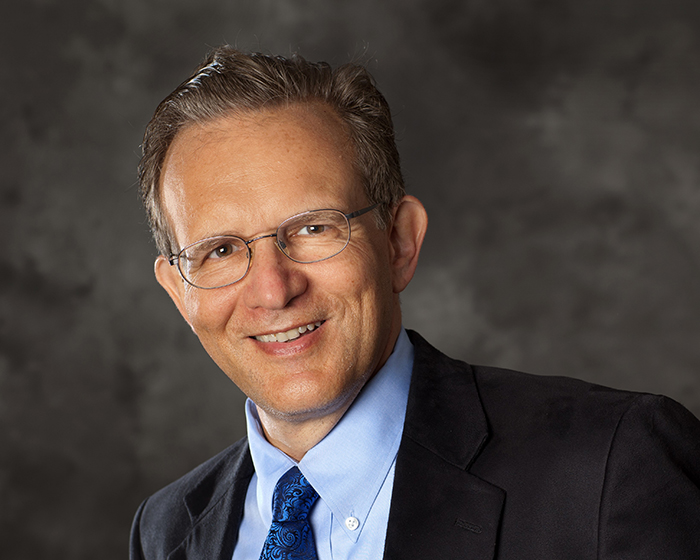 En année sabbatique en France, Norberto Grzywacz est accueilli par le Laboratoire des Systèmes Perceptifs à l'ENS-PSL.

Ses travaux de recherche portent sur les mécanismes cérébraux des valeurs esthétiques. Pourquoi les gens perçoivent certaines scènes visuelles et certains morceaux auditifs comme beaux ou laids ? Ses travaux l'ont conduit dans les domaines de la perception et de l'art.

Lire l'entretien
« L'énorme avantage de cette École, c'est l'éventail des possibilités. »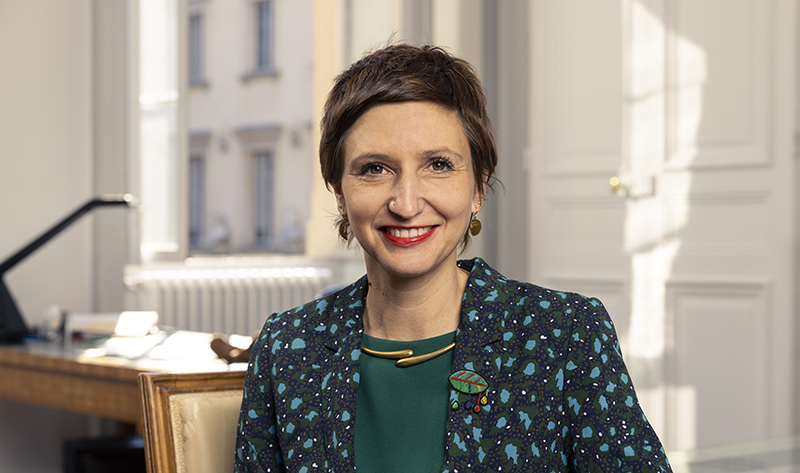 Depuis le 1er janvier 2022, Charlotte Jacquemot est la nouvelle directrice du Département d'Études Cognitives. Très attachée à ce département qu'elle a vu naître et grandir, la chercheuse au laboratoire de Neuropsychologie Interventionnelle, a à cœur de fédérer et de faire avancer toute la communauté du département autour des enjeux scientifiques et humains. Rencontre avec Charlotte Jacquemot.

Lire l'article
La désorientation temporelle des voyageurs en situation perturbée sur le réseau de transports de la RATP par Bastien Perroy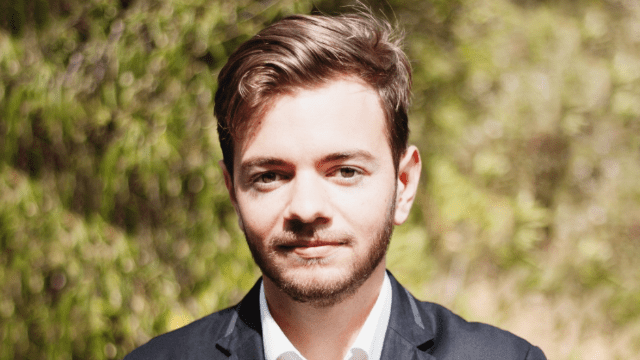 Bastien Perroy est doctorant à l'Institut Jean-Nicod et à la RATP, sous la direction du philosophe Roberto Casati, dans le cadre d'une thèse CIFRE en philosophie des sciences cognitives.
Il étudie la désorientation temporelle des voyageurs en situation perturbée sur le réseau de transports de la RATP.

Bastien Perroy parle de ses travaux de recherche dans la série "Raconte-moi ta thèse" de l'EHESS.

Lire l'article.
Sophie Bavard, lauréate du Prix de Thèse 2021 de la Société des Neurosciences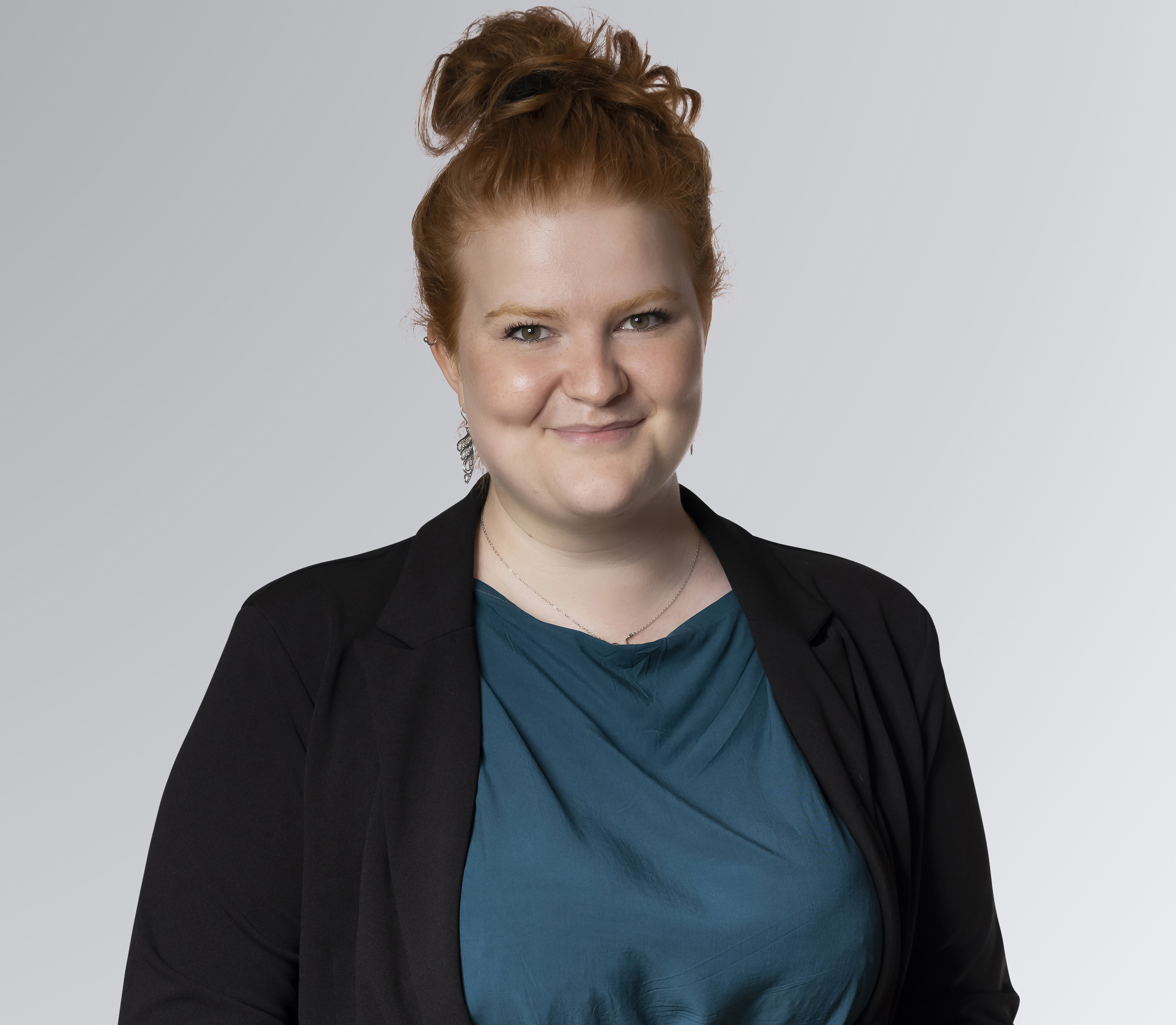 La Société des Neurosciences attribue chaque année des Prix de thèse destinés à récompenser un travail de doctorat en neurosciences.

La jeune chercheuse a été récompensée pour son travail sur la prise de décision. Sa thèse intitulée "Computational principles of adaptive coding in healthy and impaired reinforcement learning", soutenue il y a un an, a été effectuée sous la direction de Stefano Palminteri au Laboratoire de Neurosciences Cognitives et Computationnelles.

Lire l'article
Guerre en Ukraine : Face à la propagande russe, « une grande partie des Français a saisi la bonne information », souligne le chercheur Hugo Mercier
Hugo Mercier, chercheur à l'Institut Jean Nicod, commente pour « 20 Minutes » le récent sondage de l'Ifop selon lequel 52 % des Français croient qu'au moins une des thèses russes est vraie.

Lire l'entretien

Les émotions font-elles une élection ?
Réécoutez Gloria Origgi, chercheuse à l'Institut Jean Nicod, dans l'émission "Le temps du débat" du 29/04 de France Culture

Ecouter l'émission
La recherche en neurosciences à l'ENS-PSL
Le forum FENS auquel participera le DEC aura lieu du 9 au 13 juillet 2022 à Paris. Il s'agit du plus grand événement international sur les neurosciences en Europe, couvrant tous les domaines de la recherche moderne sur le cerveau, de la recherche fondamentale à la recherche translationnelle. Ce forum représente une occasion unique pour les neuroscientifiques du monde entier de se réunir.

Cet événement est organisé par la Federation of European Neuroscience Societies (FENS), principale organisation pour les neurosciences en Europe, qui promeut la recherche en neurosciences auprès des décideurs politiques, des organismes de financement et du grand public, tant au niveau régional qu'international.

C'est dans ce cadre que la Société des Neurosciences (SDN) qui participe à l'organisation du forum, a lancé une campagne de promotion des établissements français de neurosciences présents au forum, intitulée "NeuroTour de France", à travers une série de capsules vidéos diffusées sur sa chaîne youtube.

Découvrez l'épisode 8 qui met en lumière la recherche en neurosciences à l'ENS-PSL qui s'est développée à travers les départements de biologie, de sciences cognitives et de physique de l'École.
Forum Neuroplanète
Franck Ramus, chercheur au Laboratoire de Sciences Cognitives et Psycholinguistique, a participé à deux tables rondes - "Cerveau : dans la tête d'un homme et d'une femme" et "Troubles cognitifs spécifiques : vos enfants peuvent s'en sortir !" - dans le cadre du forum Neuroplanète organisé par Le Point en mars dernier.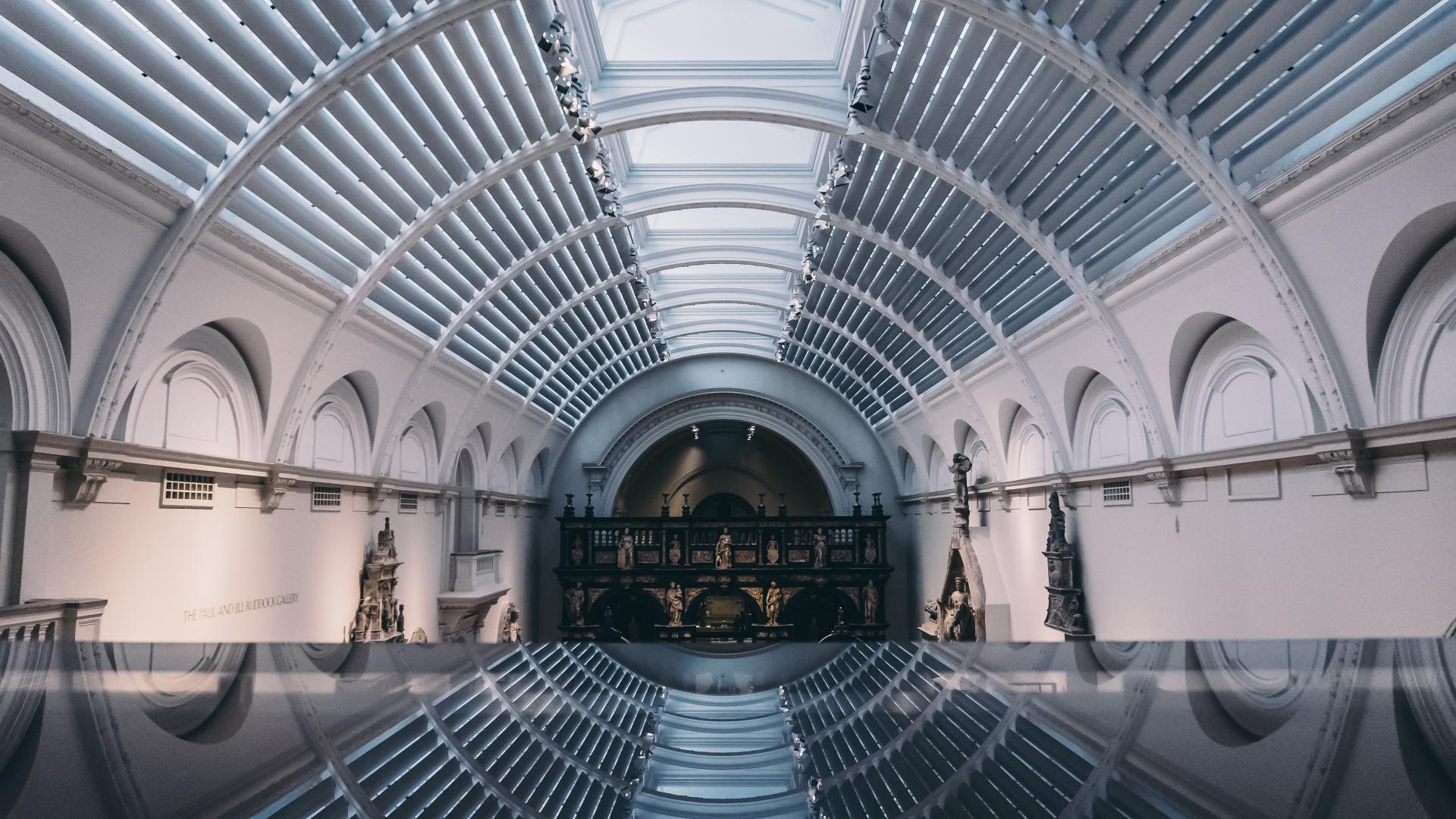 "De la tour d'ivoire à la maison de verre, la science se transforme... ".
Gloria Origgi a été invitée à parler de la confiance dans la science, de ses liens avec les politiques, et de la nécessité d'embrasser la tendance à la démocratisation des connaissances dans la série de podcast "The Policy Nerd" de l'UNESCO.

Ecouter le podcast.
Mireille Babineau, Anne Christophe (2022). Preverbal infants' sensitivity to grammatical dependencies. Infancy. doi: 10.1111/infa.12466. Epub ahead of print. PMID: 35353438.

Résumé
During their first months of life, infants can already distinguish function words (e.g., pronouns and determiners) from content words (e.g., verbs and nouns). Little research has explored preverbal infants' sensitivity to the relationships between these word categories. This preregistered study examines whether French-learning 8- and 11-month-olds track the grammatical dependencies between determiners and nouns as well as pronouns and verbs. Using the Visual Fixation Procedure, infants were presented with lists containing either grammatical (e.g., tu manges "you eat", des biberons "some bottles") or ungrammatical (e.g., des manges "some eat", tu biberons "you bottle") phrases. In Experiment 1 (N = 59), the lists involved common nouns and verbs, while in Experiment 2 (N = 28), only common verbs were used. Eleven-month-olds showed a clear preference for correct over incorrect co-occurrences in both experiments, while 8-month-olds showed a trend in the same direction. These results suggest that before their first birthday, infants' storage and access of words and word sequences are sufficiently sophisticated to include the means to track categorical dependencies. This early sensitivity to co-occurrence patterns may be greatly beneficial for constraining lexical access and later on for learning novel words' syntactic and semantic properties.
Bordonaba Plou, David, Fernández Castro, Víctor and Torices, José Ramón (2022). The Political Turn in Analytic Philosophy: Reflections on Social Injustice and Oppression, Berlin, Boston: De Gruyter. doi: 10.1515/9783110612318

Résumé :
A new wave of thinkers from across different disciplines within the analytical tradition in philosophy has recently focused on critical, societal challenges, such as the silencing and questioning of the credibility of oppressed groups, the political polarization that threatens the good functioning of democratic societies across the globe, or the moral and political significance of gender, race, or sexual orientation. Appealing to both well-established and younger international scholars, this volume delves into some of the most relevant problems and discussions within the area, bringing together for the first time different essays within what we deem to be a "political turn in analytic philosophy." This political turn consists of putting different conceptual and theoretical tools from epistemology, philosophy of language, philosophy of mind, and metaphysics at the service of social and political change. The aim is to ensure a better understanding of some of the key features of our social environments in an attempt to achieve a more just and equal society.
Lena Klever, Pascal Mamassian & Jutta Billino (2022). Age-related differences in visual confidence are driven by individual differences in cognitive control capacities. Sci Rep 12, 6016. doi: 10.1038/s41598-022-09939-7

Résumé:
Visual perception is not only shaped by sensitivity but also by confidence, i.e., the ability to estimate the accuracy of a visual decision. Younger observers have been reported to have access to a reliable measure of their own uncertainty when making visual decisions. This metacognitive ability might be challenged during ageing due to increasing sensory noise and decreasing cognitive control resources. We investigated age effects on visual confidence using a visual contrast discrimination task and a confidence forced-choice paradigm. Younger adults (19–38 years) showed significantly lower discrimination thresholds than older adults (60–78 years). To focus on confidence sensitivity above and beyond differences in discrimination performance, we estimated confidence efficiency that reflects the ability to distinguish good from bad perceptual decisions. Confidence efficiency was estimated by comparing thresholds obtained from all trials and trials that were judged with relatively higher confidence, respectively. In both age groups, high confidence judgments were associated with better visual performance, but confidence efficiency was reduced in older adults. However, we observed substantial variability across all participants. Controlling for age group, confidence effciency was closely linked to individual differences in cognitive control capacities. Our findings provide evidence for age-related differences in confidence efficiency that present a specific challenge to perceptual performance in old age. We propose that these differences are driven by cognitive control capacities, supporting their crucial role for metacognitive efficiency.
Mathilde Mus, Alexander Bor, & Michael Bang Petersen. (2022). Do conspiracy theories efficiently signal coalition membership? An experimental test using the "Who Said What?" design. PloS one, 17(3)e0265211

Résumé :
Theoretical work in evolutionary psychology have proposed that conspiracy theories may serve a coalitional function. Specifically, fringe and offensive statements such as conspiracy theories are expected to send a highly credible signal of coalition membership by clearly distinguishing the speaker's group from other groups. A key implication of this theory is that cognitive systems designed for alliance detection should intuitively interpret the endorsement of conspiracy theories as coalitional cues. To our knowledge, no previous studies have empirically investigated this claim. Taking the domain of environmental policy as our case, we examine the hypothesis that beliefs framed in a conspiratorial manner act as more efficient coalitional markers of environmental position than similar but non-conspiratorial beliefs. To test this prediction, quota sampled American participants (total N = 2462) completed two pre-registered Who-Said-What experiments where we measured if participants spontaneously categorize targets based on their environmental position, and if this categorization process is enhanced by the use of a conspiratorial frame. We find firm evidence that participants categorize by environmental position, but no evidence that the use of conspiratorial statements increases categorization strength and thus serves a coalitional function.
Agenda des événements du DEC
Retrouvez tous les événements organisés par le DEC sur l'agenda du département.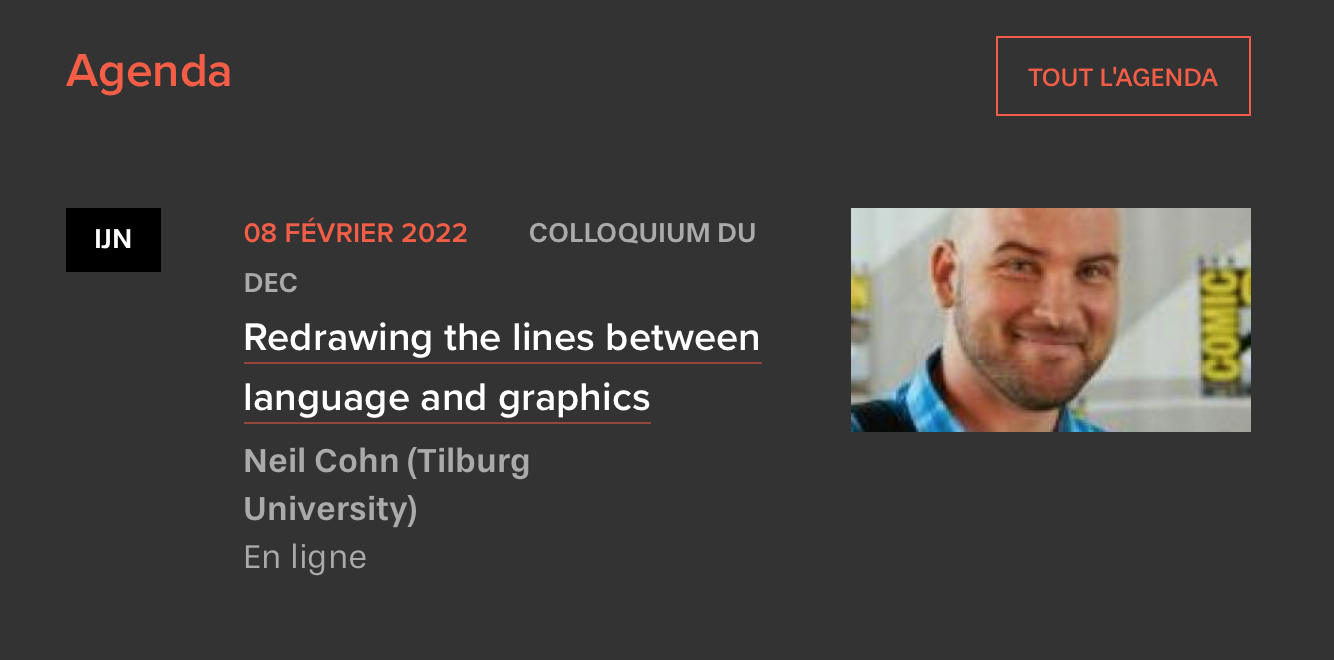 Un grand nombre de séminaires et de conférences données par les chercheur.ses du DEC ou par nos invité.e.s sont accessibles sur :

- notre chaîne youtube,

- le site des Savoirs de l'ENS,

- la chaîne youtube de l'école