Catherine Tallon Baudry et Philippe Schlenker, lauréats de la prestigieuse médaille d'argent du CNRS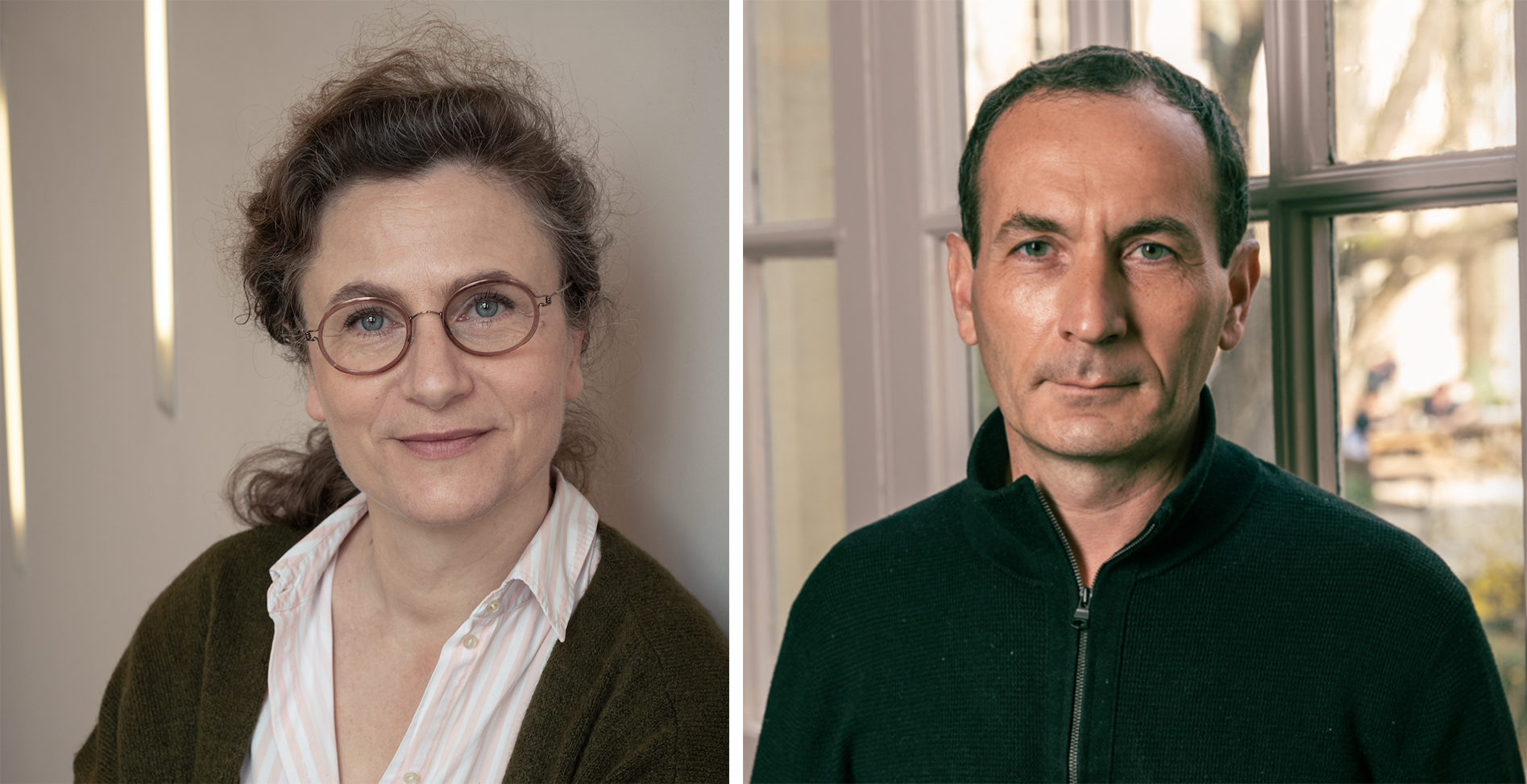 Chercheuse en neurosciences cognitives, Catherine Tallon-Baudry est directrice de recherche au Laboratoire de Neurosciences Cognitives et Computationnelles où elle dirige l'équipe Subjectivity, Brain and Viscera.
Philippe Schlenker est linguiste. Il est directeur de recherche à l'Institut Jean Nicod où il dirige l'équipe LINGUAE.

La médaille d'argent distingue ces deux formidables chercheurs pour l'originalité, la qualité et l'importance de leurs travaux.

Lire l'article
La désorientation, un point de vue pour comprendre les complexités de la cognition spatiale et de l'esprit humain.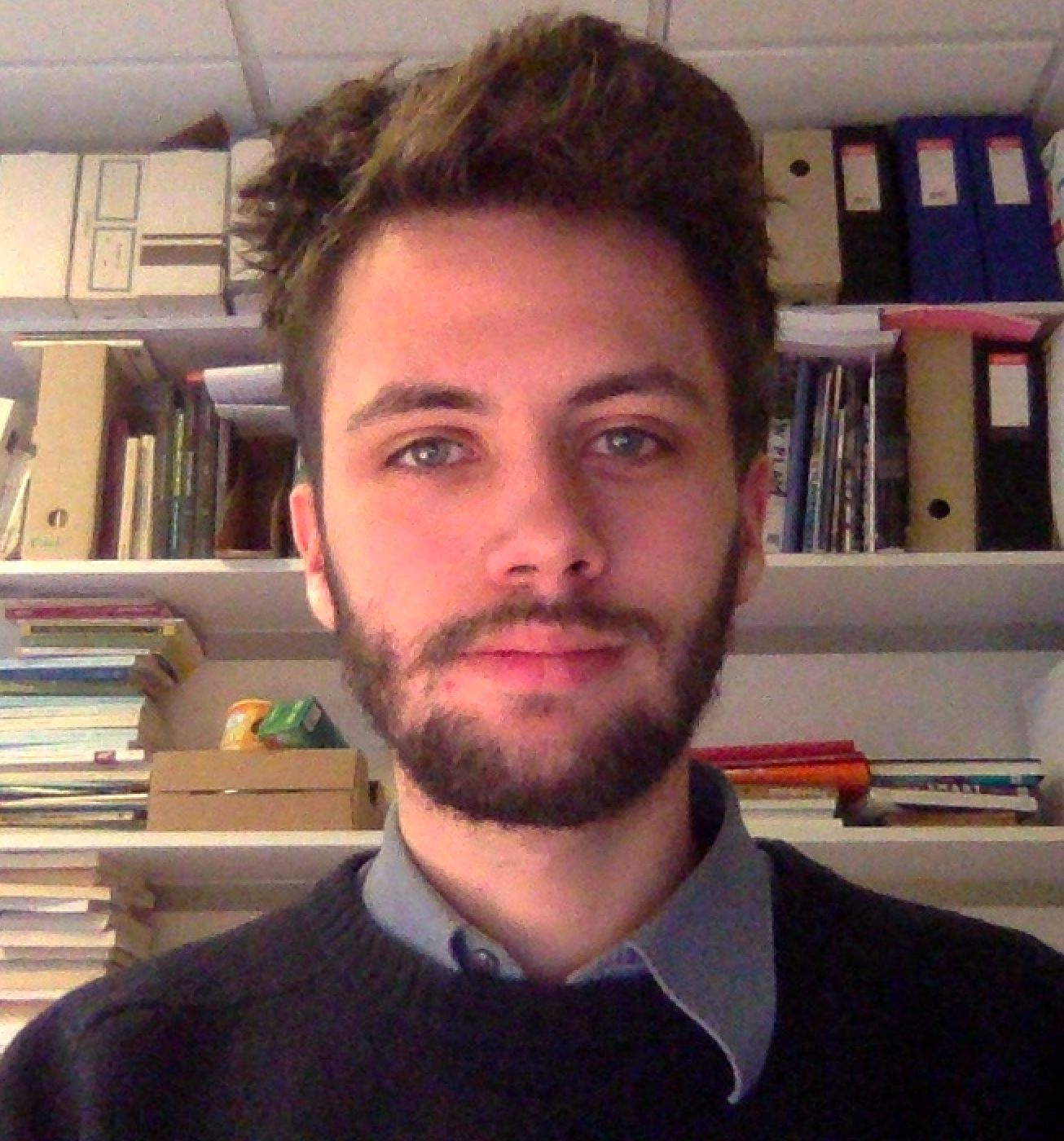 Pablo Fernandez Velasco est philosophe. Il effectue son doctorat à l'Institut Jean Nicod, sous la direction de Roberto Casati, directeur de l'institut.

Pablo vient de remporter le neuvième prix annuel d'essai du Centre de Psychologie Philosophique de l'Université d'Anvers, une récompense qu'il perçoit comme un signe d'encouragement. A cette occasion, il parle de son parcours et de ses travaux de recherche sur la désorientation.

Lire l'entretien.
Le DEC, fidèle participant à la Semaine du Cerveau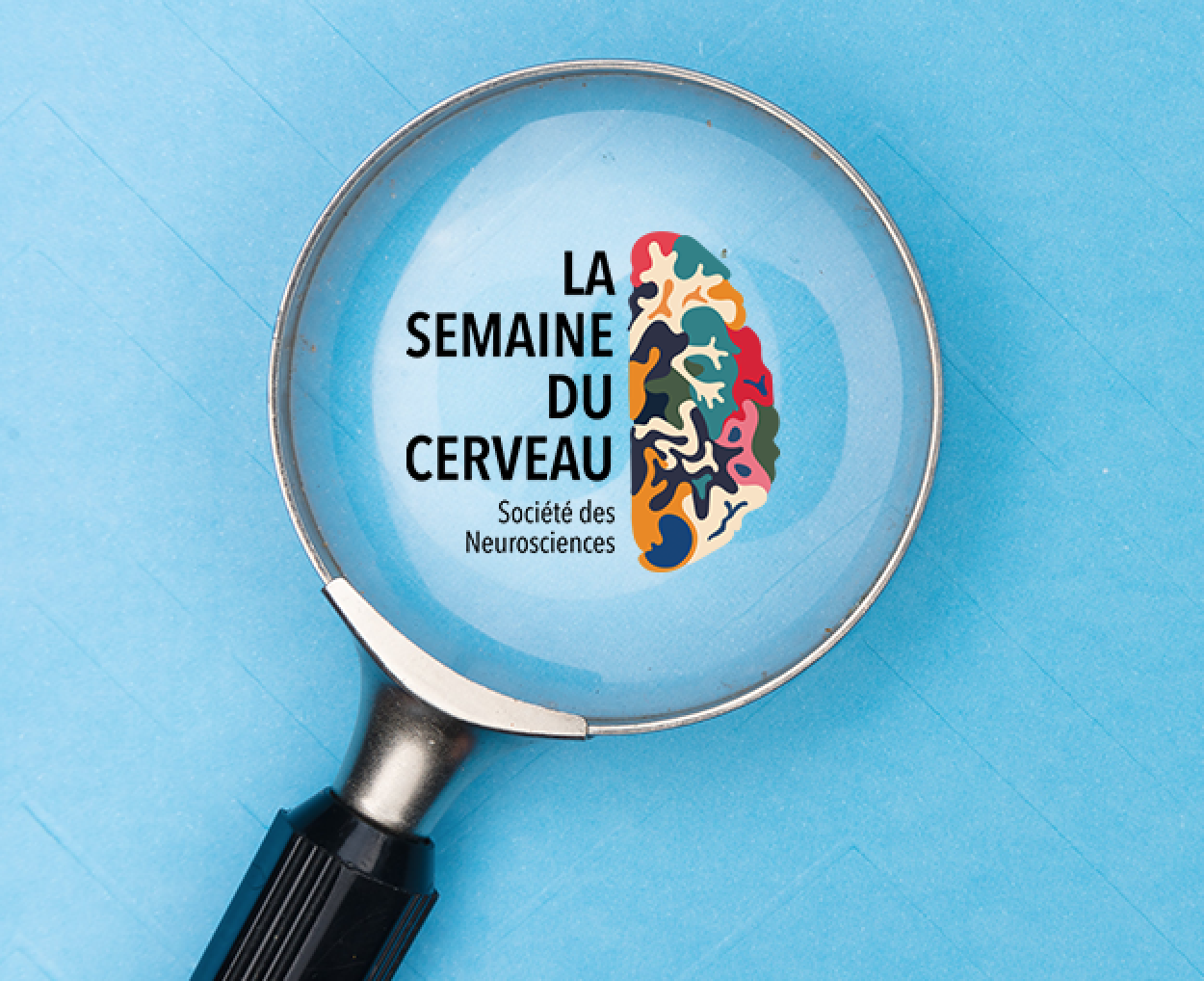 Cette année encore, cinq chercheu.r.se.s du Département d'Etudes Cognitives partageront avec le public leurs travaux de recherche sur le cerveau à travers une série de conférences en ligne du lundi 15 mars au vendredi 19 mars à 18h30.

Des étudiant.e.s du département animeront des ateliers en mileu scolaire. C'est le cas d' sEdgard Dubourg et d'Eléonore Scholler qui racontent ce qui les a amenés à s'impliquer.

Lire l'article.
Un financement de la Fondation de France pour Valérian Chambon et Axel Baptista
Valérian Chambon est chercheur CNRS à l'Institut Jean Nicod (IJN). Il est psychologue cognitif et travaille sur l'action, le contrôle orienté vers un objectif et la prise de décision. Il vient d'obtenir un financement de la Fondation de France en collaboration avec Axel Baptista doctorant à l'IJN pour un projet de recherche examinant les interactions entre sentiment d'agentivité, influence sociale et trouble de la personnalité limite, en collaboration avec le CHU de la Pitié-Salpêtrière.

EN SAVOIR PLUS
- Site internet de la Fondation de France
- Site internet de Valérian Chambon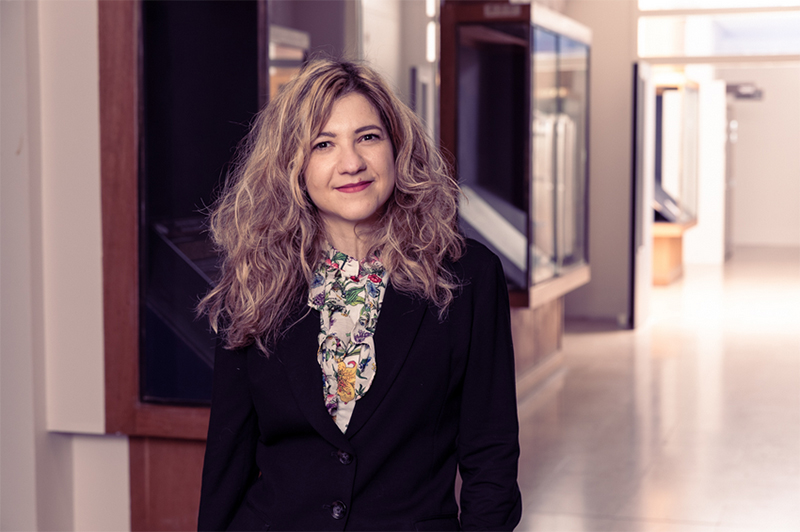 Neuroplasticité et recherche d'une meilleure vision
Claudia Lunghi, chercheuse au Laboratoire des Systèmes Perceptifs (LSP) a obtenu un financement du Conseil européen de la recherche (European Research Council) pour étudier comment le cerveau s'adapte aux déficiences sensorielles. La recherche fondamentale du projet HOPLA pourrait conduire à des thérapies innovantes pour les patients souffrant de déficience visuelle.

Lire l'article sur le site internet de l'ENS (article en version anglaise uniquement).
ENS-PSL / Babilou : un partenariat au cœur de l'acquisition du langage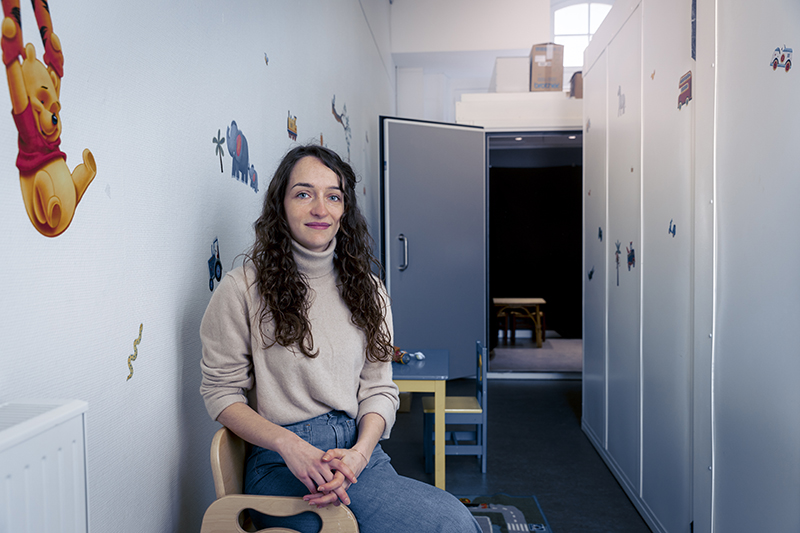 L'ENS-PSL et Babilou, premier groupe de crèches d'entreprises et de collectivités en France, allient leurs expertises pour faire progresser la recherche sur l'acquisition du langage chez le tout-petit.

En alliant leurs expertises, le BabyLab du Laboratoire de Sciences Cognitives et Psycholinguistique (LSCP) et Babilou souhaitent faire progresser la recherche sur l'acquisition du langage chez les tous petits. Ce partenariat porte sur les travaux conduits par Cécile Crimon, doctorante au LSCP. La scientifique questionnera spécifiquement le rôle et l'impact de l'environnement social et linguistique dans le développement du langage chez l'enfant.

Lire l'article sur le site internet de l'ENS.
De la finance à la recherche en neurosciences, Mélusine Boon-Falleur partage son expérience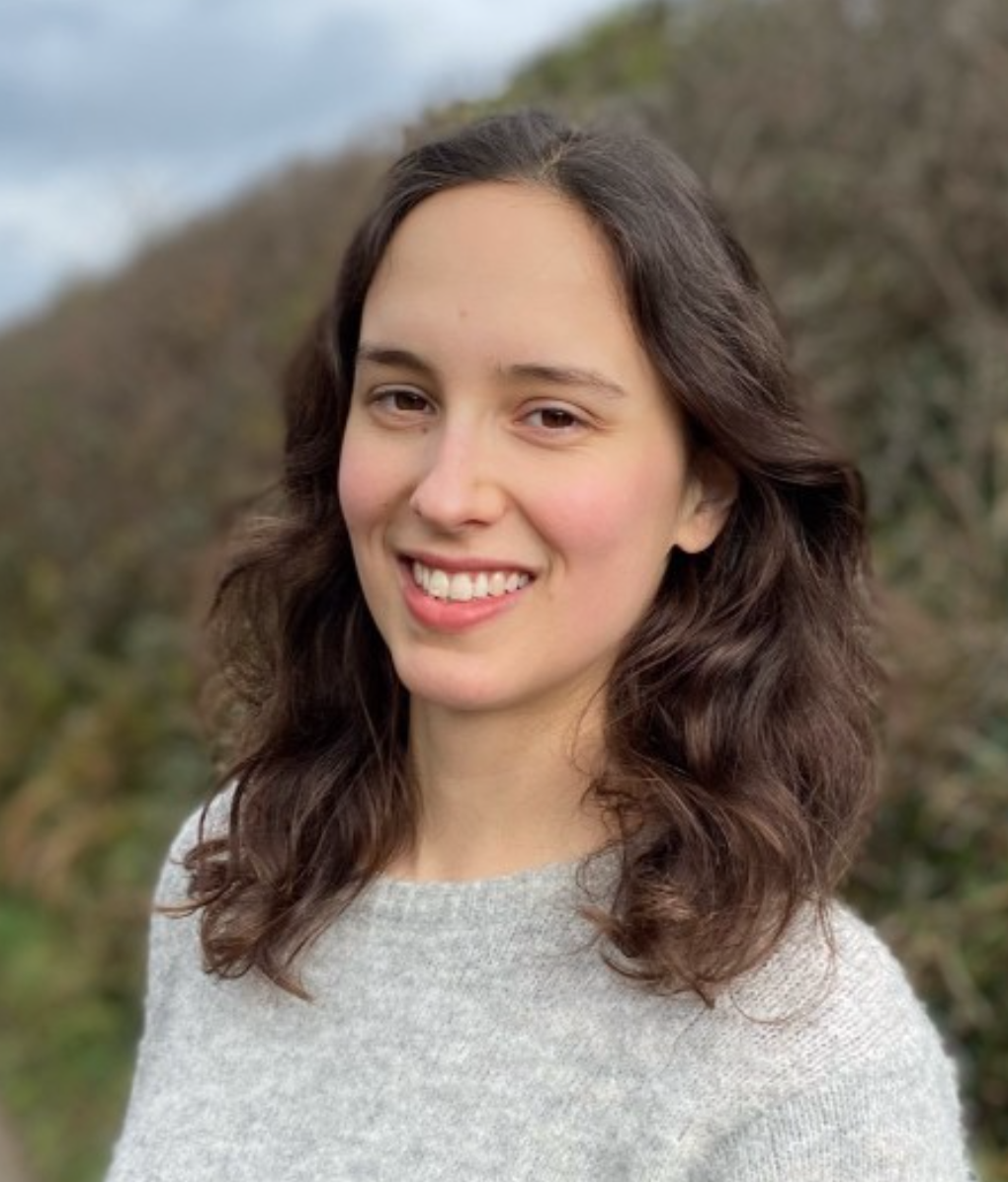 Mélusine Boon-Falleur est doctorante à l'Institut Jean Nicod. Elle s'intéresse à la psychologie sociale et son lien avec l'écologie et la pauvreté. Dans cet entretien, elle parle de son parcours académique et professionnel et explique pourquoi et comment elle est passée de la finance à l'économie pour arriver ensuite aux sciences cognitives. Un entretien passionnant publié sur le site de Vocation le média qui décrypte les grandes questions du monde professionnel pour rendre la nouvelle génération actrice de son parcours.

Ecouter le podcast





EN SAVOIR PLUS
- Site internet de Vocation
- Page Linkedin de Mélusine Boon-Falleur
L'habitude, une amie qui vous veut du bien ?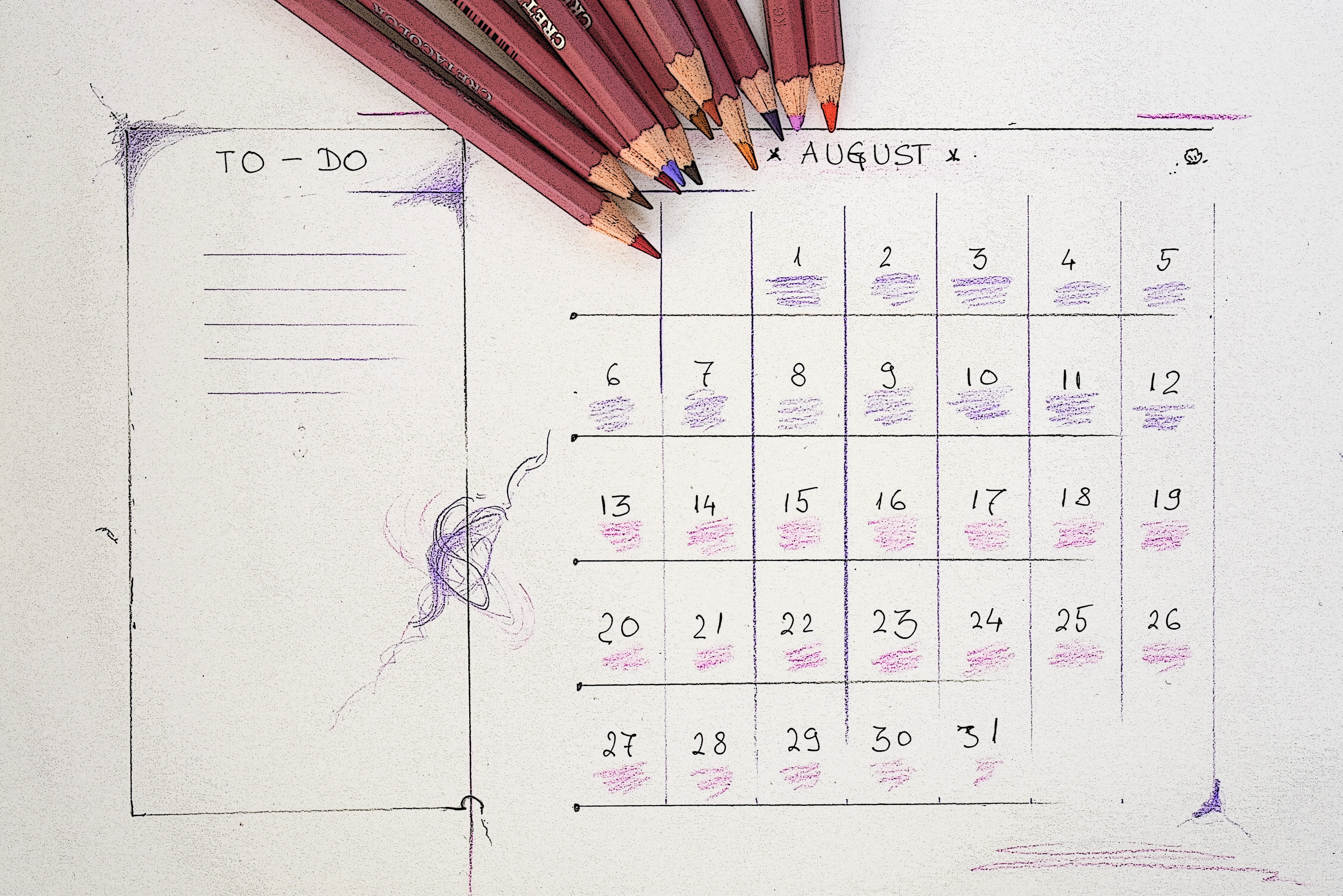 Valentin Wyart, chercheur Inserm au LNC2 où il dirige l'équipe Inference and decision making, a participé à l'émission "Grand bien vous fasse" sur France Inter pour parler des habitudes. Valentin Wyart a notamment travaillé sur les bienfaits de la routine sur le cerveau.

Ecouter le podcast
Populisme, vaccination : pourquoi surestime-t-on le phénomène des Fake News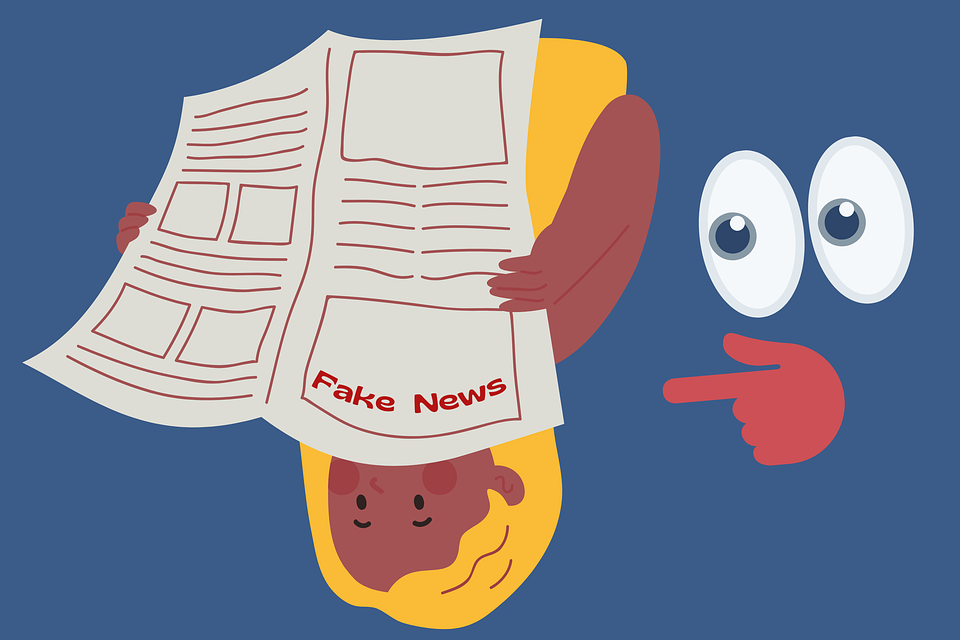 Pourquoi sommes-nous si sensibles aux "fake news" ? Le sommes-nous autant qu'on le dit et qu'on le croit ? A l'heure du Covid-19, le phénomène serait surestimé et son impact aussi, même s'il révèle des biais cognitifs. Des spécialistes répondent à ces questions dans un article publié sur www.lesechos.fr, parmi lesquels Hugo Mercier, chercheur CNRS à l'Institut Jean Nicod. Il rappelle noramment que les "fake news" ne représentent qu'une très faible part de la consommation totale d'informations du public et qu'une grand majorité des gens n'y sont jamais exposés.

Lire l'article.
Recherche action participative : changer les rapports entre science et société pour faire face aux défis écologiques
Aurore Grandin effectue une thèse sur l'apport de la psychologie dans la lutte contre le changement climatique, supervisée par Coralie Chevallier chercheuse INSERM au Laboratoire de Neurosciences Cognitives et Computationnelles. Ses travaux visent à comprendre les freins cognitifs et sociaux qui empêchent l'adoption de comportements écoresponsables par les individus les plus riches. Elle a co-écrit un article récemment publié dans la revue Germinale, sur la nécessité de changer les rapports entre la science et la société pour faire face aux défis écologiques.

Lire l'article
de Carvalho A., Crimon C., Barrault A., Trueswell J., Christophe A. (2021). Look! It is not a bamoule!" 18‐ and 24‐month‐olds can use negative sentences to constrain their interpretation of novel word meanings. Developmental Science. 24, 1. doi:10.1111/desc.13085

Résumé :
Two word-learning experiments were conducted to investigate the understanding of negative sentences in 18- and 24-month-old children. In Experiment 1, after learning that bamoule means "penguin" and pirdaling means "cartwheeling," 18-month-olds (n = 48) increased their looking times when listening to negative sentences rendered false by their visual context ("Look! It is not a bamoule!" while watching a video showing a penguin cartwheeling); however, they did not change their looking behavior when negative sentences were rendered true by their context ("Look! It is not pirdaling!" while watching a penguin spinning). In Experiment 2, 24-month-olds (n = 48) were first exposed to a teaching phase in which they saw a new cartoon character on a television (e.g., a blue monster). Participants in the affirmative condition listened to sentences like "It's a bamoule!" and participants in the negative condition listened to sentences like "It's not a bamoule!" At test, all participants were asked to find the bamoule while viewing two images: the familiar character from the teaching phase versus a novel character (e.g., a red monster). Results showed that participants in the affirmative condition looked more to the familiar character (i.e., they learned the familiar character was a bamoule) than participants in the negative condition. Together, these studies provide the first evidence for the understanding of negative sentences during the second year of life. The ability to understand negative sentences so early might support language acquisition, providing infants with a tool to constrain the space of possibilities for word meanings.
Demany L., Monteiro G., Semal C., Shamma S., Carlyon R. (2021). The perception of octave pitch affinity and harmonic fusion have a common origin. Hearing Research, 404, 108213

Résumé :
Musicians say that the pitches of tones with a frequency ratio of 2:1 (one octave) have a distinctive affinity, even if the tones do not have common spectral components. It has been suggested, however, that this affinity judgment has no biological basis and originates instead from an acculturation process ‒ the learning of musical rules unrelated to auditory physiology. We measured, in young amateur musicians, the perceptual detectability of octave mistunings for tones presented alternately (melodic condition) or simultaneously (harmonic condition). In the melodic condition, mistuning was detectable only by means of explicit pitch comparisons. In the harmonic condition, listeners could use a different and more efficient perceptual cue: in the absence of mistuning, the tones fused into a single sound percept; mistunings decreased fusion. Performance was globally better in the harmonic condition, in line with the hypothesis that listeners used a fusion cue in this condition; this hypothesis was also supported by results showing that an illusory simultaneity of the tones was much less advantageous than a real simultaneity. In the two conditions, mistuning detection was generally better for octave compressions than for octave stretchings. This asymmetry varied across listeners, but crucially the listener-specific asymmetries observed in the two conditions were highly correlated. Thus, the perception of the melodic octave appeared to be closely linked to the phenomenon of harmonic fusion. As harmonic fusion is thought to be determined by biological factors rather than factors related to musical culture or training, we argue that octave pitch affinity also has, at least in part, a biological basis.
Égré P., Rossi L. & Sprenger J. De Finettian (2021). De Finettian Logics of Indicative Conditionals Part II: Proof Theory and Algebraic Semantics; J Philos Logic. doi: 10.1007/s10992-020-09572-7


In Part I of this paper, we identified and compared various schemes for trivalent truth conditions for indicative conditionals, most notably the proposals by de Finetti (1936) and Reichenbach (1935, 1944) on the one hand, and by Cooper (Inquiry, 11, 295–320, 1968) and Cantwell (Notre Dame Journal of Formal Logic, 49, 245–260, 2008) on the other. Here we provide the proof theory for the resulting logics DF/TT and CC/TT, using tableau calculi and sequent calculi, and proving soundness and completeness results. Then we turn to the algebraic semantics, where both logics have substantive limitations: DF/TT allows for algebraic completeness, but not for the construction of a canonical model, while CC/TT fails the construction of a Lindenbaum-Tarski algebra. With these results in mind, we draw up the balance and sketch future research projects.
Farabolini G., Rinaldi P., Caselli M. C., & Cristia A. (2021). Non-word repetition in bilingual children: the role of language exposure, vocabulary scores and environmental factors. Speech, Language and Hearing. 1, 16, doi:10.1080/2050571X.2021.1879609

Résumé :
Assessing language development in bilingual children is challenging in geographical areas where bilinguals have different native languages. Lexical development measures are often used as a starting point to study linguistic abilities in bilingual children. Non-word repetition (NWR) has been found to be very informative in detecting variation. The present study contributes to the broader research aim of documenting bilinguals' language skills. In a sample of 19 Italian-speaking bilingual children with different native languages, correlations among performance on an Italian-like NWR and receptive vocabulary score (Italian PPVT-R), cumulative exposure, age of first exposure to Italian, current Italian exposure, maternal education, parental concerns and vocabulary in toddlerhood (MB-CDI) were calculated. NWR performances correlated with PPVT-R and parental concerns, but not with maternal education and language exposure measures. Neither NWR scores nor PPVT-R scores were related to Italian vocabulary size in toddlerhood (MB-CDI). We integrate our results with those of others and discuss the advantages and disadvantages of administering NWR to bilingual children, and more generally how to perform early bilingual language assessments.
Jacquet P.O., Pazhoohi F., Findling C. et al. Predictive modeling of religiosity, prosociality, and moralizing in 295,000 individuals from European and non-European populations. Humanit Soc Sci Commun. 8, 9 (2021). https://doi.org/10.1057/s41599-020-00691-9

Résumé
Why do moral religions exist? An influential psychological explanation is that religious beliefs in supernatural punishment is cultural group adaptation enhancing prosocial attitudes and thereby large-scale cooperation. An alternative explanation is that religiosity is an individual strategy that results from high level of mistrust and the need for individuals to control others' behaviors through moralizing. Existing evidence is mixed but most works are limited by sample size and generalizability issues. The present study overcomes these limitations by applying k-fold cross-validation on multivariate modeling of data from >295,000 individuals in 108 countries of the World Values Surveys and the European Value Study. First, this methodology reveals no evidence that European and non-European religious people invest more in collective actions and are more trustful of unrelated conspecifics. Instead, the individuals' level of religiosity is found to be weakly but positively associated with social mistrust and negatively associated with the production of behaviors, which benefit unrelated members of the large-scale community. Second, our models show that individual variation in religiosity is well explained by the interaction of increased levels of social mistrust and increased needs to moralize other people's sexual behaviors. Finally, stratified k-fold cross-validation demonstrates that the structures of these association patterns are robust to sampling variability and reliable enough to generalize to out-of-sample data.
Kolberg L, de Carvalho A, Babineau M, Havron N, Fiévet AC, Abaurre B, Christophe A. (2021). "The tiger is hitting! the duck too!" 3-year-olds can use prosodic information to constrain their interpretation of ellipsis. Cognition. 104626. doi: 10.1016/j.cognition.2021.104626. PMID: 33593594.

Résumé :
This work aims to investigate French children's ability to use phrasal boundaries for disambiguation of a type of ambiguity not yet studied, namely stripping sentences versus simple transitive sentences. We used stripping sentences such as "[Le tigre tape]! [Le canard aussi]!" ("[The tiger is hitting]! [The duck too]!", in which both the tiger and the duck are hitting), which, without the prosodic information, would be ambiguous with a transitive sentence such as "[Le tigre] [tape le canard aussi]!" ("[The tiger] [is hitting the duck too]!", in which the tiger is hitting the duck). We presented 3-to-4-year-olds and 28-month-olds with one of the two types of sentence above, while they watched two videos side-by-side on a screen: one depicting the transitive interpretation of the sentences, and another depicting the stripping interpretation. The stripping interpretation video showed the two characters as agents of the named action (e.g. a duck and a tiger hitting a bunny), and the transitive interpretation video showed only the first character as an agent, and the second character as a patient of the action (e.g. the tiger hitting the duck and the bunny). The results showed that 3-to-4-year-olds use prosodic information to correctly distinguish stripping sentences from transitive sentences, as they looked significantly more at the appropriate video, while 28-month-olds show only a trend in the same direction. While recent studies demonstrated that from 18 months of age, infants are able to use phrasal prosody to guide the syntactic analysis of ambiguous sentences, our results show that only 3-to-4-year-olds were able to reliably use phrasal prosody to constrain the parsing of stripping sentences. We discuss several factors that can explain this delay, such as differences in the frequency of these structures in child-directed speech, as well as in the complexity of the sentences and of the experimental task. Our findings add to the growing body of evidence on the role of prosody in constraining parsing in young children.
Landry M., Da Silva Castanheira J., Sackur J., & Raz A. (2021). Difficult turned easy: Suggestion renders a challenging visual task simple. Psychological Science. 32(1):39-49. doi:10.1177/095679762095485

Résumé :
Suggestions can cause some individuals to miss or disregard existing visual stimuli, but can they infuse sensory input with nonexistent information? Although several prominent theories of hypnotic suggestion propose that mental imagery can change our perceptual experience, data to support this stance remain sparse. The present study addressed this lacuna, showing how suggesting the presence of physically absent, yet critical, visual information transforms an otherwise difficult task into an easy one. Here, we show how adult participants who are highly susceptible to hypnotic suggestion successfully hallucinated visual occluders on top of moving objects. Our findings support the idea that, at least in some people, suggestions can add perceptual information to sensory input. This observation adds meaningful weight to theoretical, clinical, and applied aspects of the brain and psychological sciences.
Lettinga N., Jacquet PO., André J-B, Baumard N., Chevallier C. (2020). Environmental adversity is associated with lower investment in collective actions. PLoS ONE. 15(7): e0236715. doi:10.1371/journal.pone.0236715

Résmé
Environmental adversity is associated with a wide range of biological outcomes and behaviors that seem to fulfill a need to favor immediate over long-term benefits. Adversity is also associated with decreased investment in cooperation, which is defined as a long-term strategy. Beyond establishing the correlation between adversity and cooperation, the channel through which this relationship arises remains unclear. We propose that this relationship is mediated by a present bias at the psychological level, which is embodied in the reproduction-maintenance trade-off at the biological level. We report two pre-registered studies applying structural equation models to test this relationship on large-scale datasets (the European Values Study and the World Values Survey). The present study replicates existing research linking adverse environments (both in childhood and in adulthood) with decreased investment in adult cooperation and finds that this association is indeed mediated by variations in individuals' reproduction-maintenance trade-off.
Lizarazu M., di Covella LS, van Wassenhove V., Rivière D., Mizzi R., Lehongre K., Hertz-Pannier L., Ramus F. (2021). Neural entrainment to speech and nonspeech in dyslexia: Conceptual replication and extension of previous investigations. Cortex, Volume 137, 160-178, : doi:10.1016/j.cortex.2020.12.024.

Résumé
Whether phonological deficits in developmental dyslexia are associated with impaired neural sampling of auditory information is still under debate. Previous findings suggested that dyslexic participants showed atypical neural entrainment to slow and/or fast temporal modulations in speech, which might affect prosodic/syllabic and phonemic processing respectively. However, the large methodological variations across these studies do not allow us to draw clear conclusions on the nature of the entrainment deficit in dyslexia. Using magnetoencephalography, we measured neural entrainment to nonspeech and speech in both groups. We first aimed to conceptually replicate previous studies on auditory entrainment in dyslexia, using the same measurement methods as in previous studies, and also using new measurement methods (cross-correlation analyses) to better characterize the synchronization between stimulus and brain response. We failed to observe any of the significant group differences that had previously been reported in delta, theta and gamma frequency bands, whether using speech or nonspeech stimuli. However, when analyzing amplitude cross-correlations between noise stimuli and brain responses, we found that control participants showed larger responses than dyslexic participants in the delta range in the right hemisphere and in the gamma range in the left hemisphere. Overall, our results are weakly consistent with the hypothesis that dyslexic individuals show an atypical entrainment to temporal modulations. Our attempt at replicating previously published results highlights the multiple weaknesses of this research area, particularly low statistical power due to small sample size, and the lack of methodological standards inducing considerable heterogeneity of measurement and analysis methods across studies.
Ponsot E., Varnet L., Wallaert N., et al. (2021). Mechanisms of Spectrotemporal Modulation Detection for Normal- and Hearing-Impaired Listeners. Trends in Hearing. doi:10.1177/2331216520978029

Résumé :
Spectrotemporal modulations (STM) are essential features of speech signals that make them intelligible. While their encoding has been widely investigated in neurophysiology, we still lack a full understanding of how STMs are processed at the behavioral level and how cochlear hearing loss impacts this processing. Here, we introduce a novel methodological framework based on psychophysical reverse correlation deployed in the modulation space to characterize the mechanisms underlying STM detection in noise. We derive perceptual filters for young normal-hearing and older hearing-impaired individuals performing a detection task of an elementary target STM (a given product of temporal and spectral modulations) embedded in other masking STMs. Analyzed with computational tools, our data show that both groups rely on a comparable linear (band-pass)–nonlinear processing cascade, which can be well accounted for by a temporal modulation filter bank model combined with cross-correlation against the target representation. Our results also suggest that the modulation mistuning observed for the hearing-impaired group results primarily from broader cochlear filters. Yet, we find idiosyncratic behaviors that cannot be captured by cochlear tuning alone, highlighting the need to consider variability originating from additional mechanisms. Overall, this integrated experimental-computational approach offers a principled way to assess suprathreshold processing distortions in each individual and could thus be used to further investigate interindividual differences in speech intelligibility.
Rebollo I., Wolpert N., Tallon-Baudry C. (2021). Brain-stomach coupling: anatomy, functions, and future avenues of research. Current Opinion in Biomedical Engineering, 100270, doi: 10.1016/j.cobme.2021.100270.

Résumé :
We have recently discovered the existence in humans of a cortical network synchronized to the gastric rhythm, a constantly generated 0.05 Hz oscillation that paces the contractions of the stomach necessary for digestion. We present here those recent results, and discuss them in the light of known ascending and descending pathways putatively connecting brain and stomach. We discuss possible functional roles of gastric–brain coupling in homeostasis, arousal, and brain function, and review possible causal manipulations of gastric afferents that could be used to test hypotheses about gastric–brain functions beyond rest as well as current methodological limitations.
Sergent C., Corazzol M., Labouret G. et al (2021). Bifurcation in brain dynamics reveals a signature of conscious processing independent of report. Nat Commun, 12, 1149. doi:10.1038/s41467-021-21393-z

Résumé :
An outstanding challenge for consciousness research is to characterize the neural signature of conscious access independently of any decisional processes. Here we present a model-based approach that uses inter-trial variability to identify the brain dynamics associated with stimulus processing. We demonstrate that, even in the absence of any task or behavior, the electroencephalographic response to auditory stimuli shows bifurcation dynamics around 250–300 milliseconds post-stimulus. Namely, the same stimulus gives rise to late sustained activity on some trials, and not on others. This late neural activity is predictive of task-related reports, and also of reports of conscious contents that are randomly sampled during task-free listening. Source localization further suggests that task-free conscious access recruits the same neural networks as those associated with explicit report, except for frontal executive components. Studying brain dynamics through variability could thus play a key role for identifying the core signatures of conscious access, independent of report.
Fernández Velasco P., Casati R. (2021). Making and Breaking Our Shared World: A Phenomenological Analysis of Disorientation as a Way of Understanding Collective Emotions in Distributed Cognition. In: Falcato A., Graça da Silva S. (eds) The Politics of Emotional Shockwaves. Palgrave Macmillan, Cham. https://doi.org/10.1007/978-3-030-56021-8_10

Résumé
Studying disorientation is studying how, through our bodies, culture and technology, we humans are connected to our environment, and what happens when this connection is weakened or severed. What happens, of course, depends again on our environment, bodies, culture and technology: the world around us becomes at times uncanny, unfamiliar or dangerous when we get disoriented. Disorientation can be exciting and refreshing—an invitation to explore, to leave behind nagging desires for control and certainty, and to embrace instead a more spontaneous relationship with our surroundings. Getting lost shapes our consciousness, not only by transforming our perception of the world around us, but by transforming our sense of who we are in that world, and what possibilities are open to us within it.
Varnet L., Léger A., Boucher S., Bonnet C., Petit C., Lorenzi C. (2021). Contributions of Age-Related and Audibility-Related Deficits to Aided Consonant Identification in Presbycusis: A Causal-Inference Analysis. Front. Aging Neurosci.. doi:10.3389/fnagi.2021.640522

Résumé
The decline of speech intelligibility in presbycusis can be regarded as resulting from the combined contribution of two main groups of factors: (1) audibility-related factors and (2) age-related factors. In particular, there is now an abundant scientific literature on the crucial role of suprathreshold auditory abilities and cognitive functions, which have been found to decline with age even in the absence of audiometric hearing loss. However, researchers investigating the direct effect of aging in presbycusis have to deal with the methodological issue that age and peripheral hearing loss covary to a large extent. In the present study, we analyzed a dataset of consonant-identification scores measured in quiet and in noise for a large cohort (n = 459, age = 42–92) of hearing-impaired (HI) and normal-hearing (NH) listeners. HI listeners were provided with a frequency-dependent amplification adjusted to their audiometric profile. Their scores in the two conditions were predicted from their pure-tone average (PTA) and age, as well as from their Extended Speech Intelligibility Index (ESII), a measure of the impact of audibility loss on speech intelligibility. We relied on a causal-inference approach combined with Bayesian modeling to disentangle the direct causal effects of age and audibility on intelligibility from the indirect effect of age on hearing loss. The analysis revealed that the direct effect of PTA on HI intelligibility scores was 5 times higher than the effect of age. This overwhelming effect of PTA was not due to a residual audibility loss despite amplification, as confirmed by a ESII-based model. More plausibly, the marginal role of age could be a consequence of the relatively little cognitively-demanding task used in this study. Furthermore, the amount of variance in intelligibility scores was smaller for NH than HI listeners, even after accounting for age and audibility, reflecting the presence of additional suprathreshold deficits in the latter group. Although the non-sense-syllable materials and the particular amplification settings used in this study potentially restrict the generalization of the findings, we think that these promising results call for a wider use of causal-inference analysis in audiology, e.g., as a way to disentangle the influence of the various cognitive factors and suprathreshold deficits associated to presbycusis
Semaine du Cerveau 2021 - Cycle de conférences en ligne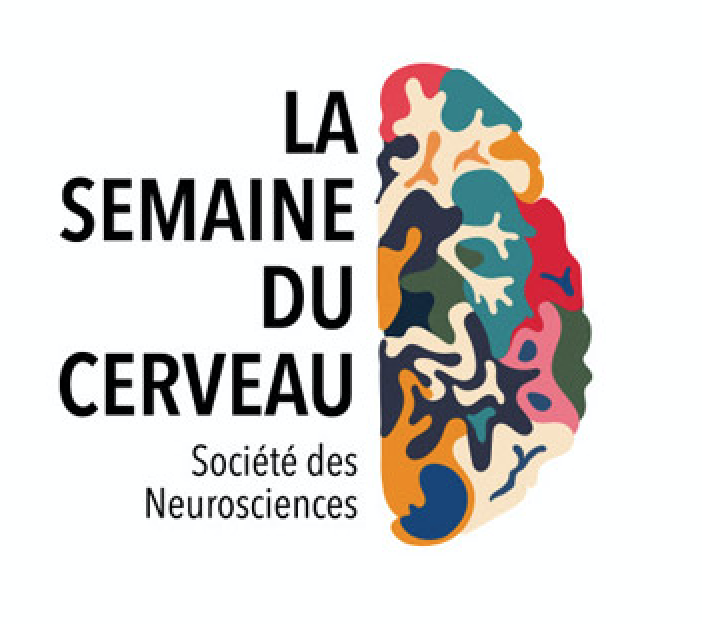 Retrouvez le programme complet du cycle de conférences sur eventbrite. L'inscription aux conférences est obligatoire.




Retrouvez les événements en ligne organisés par le DEC sur l'agenda du département.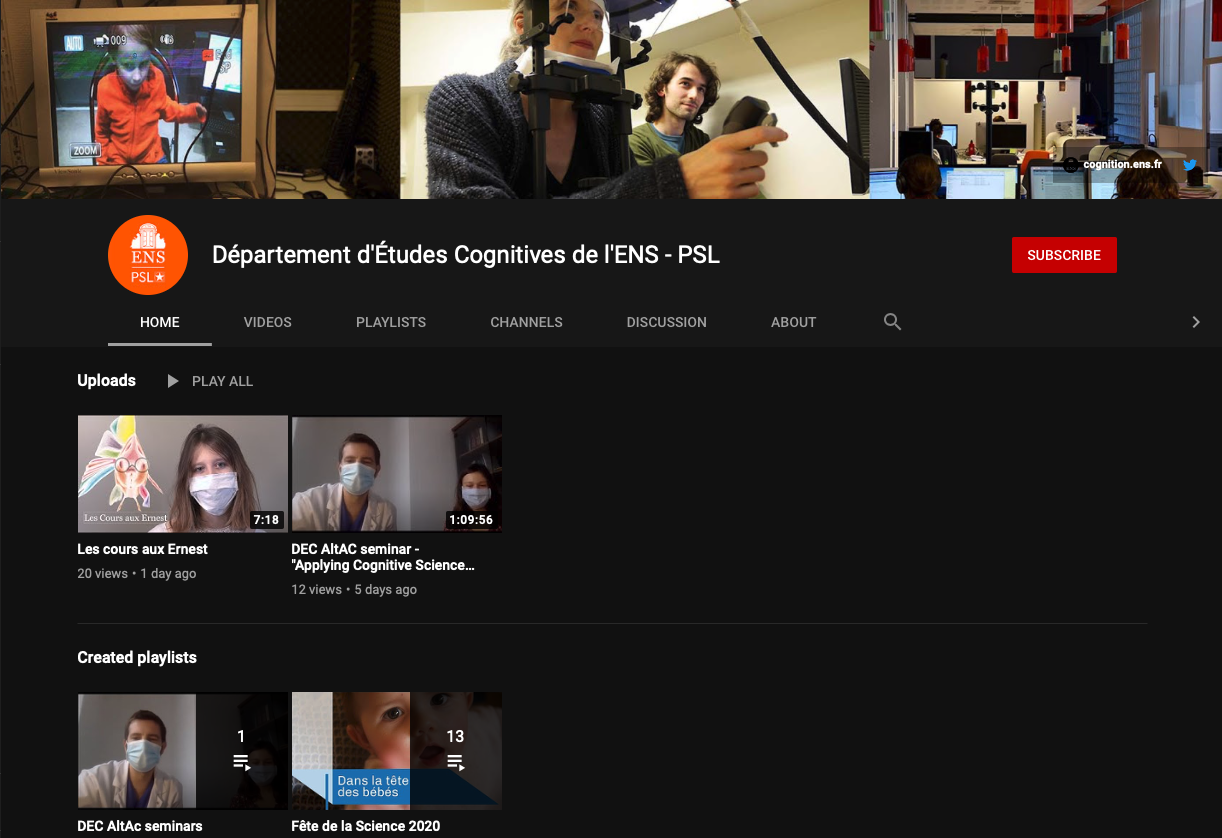 Certaines de nos conférences sont en accès libre sur notre chaîne youtube (Séminaire DEC AltAc, Fête de la Science), sur le site des Savoirs de l'ENS (Colloquium du DEC, la Semaine du Cerveau) et sur la chaîne youtube de l'école (conférences grand public, Semaine du Cerveau, Nuits de l'ENS etc.)