L'art au coeur de la recherche. Rencontre avec Sophie Cohen-Bodenes et Guilhem Marion recrutés dans le cadre de la Chaire Beauté(s) PSL-L'Oréal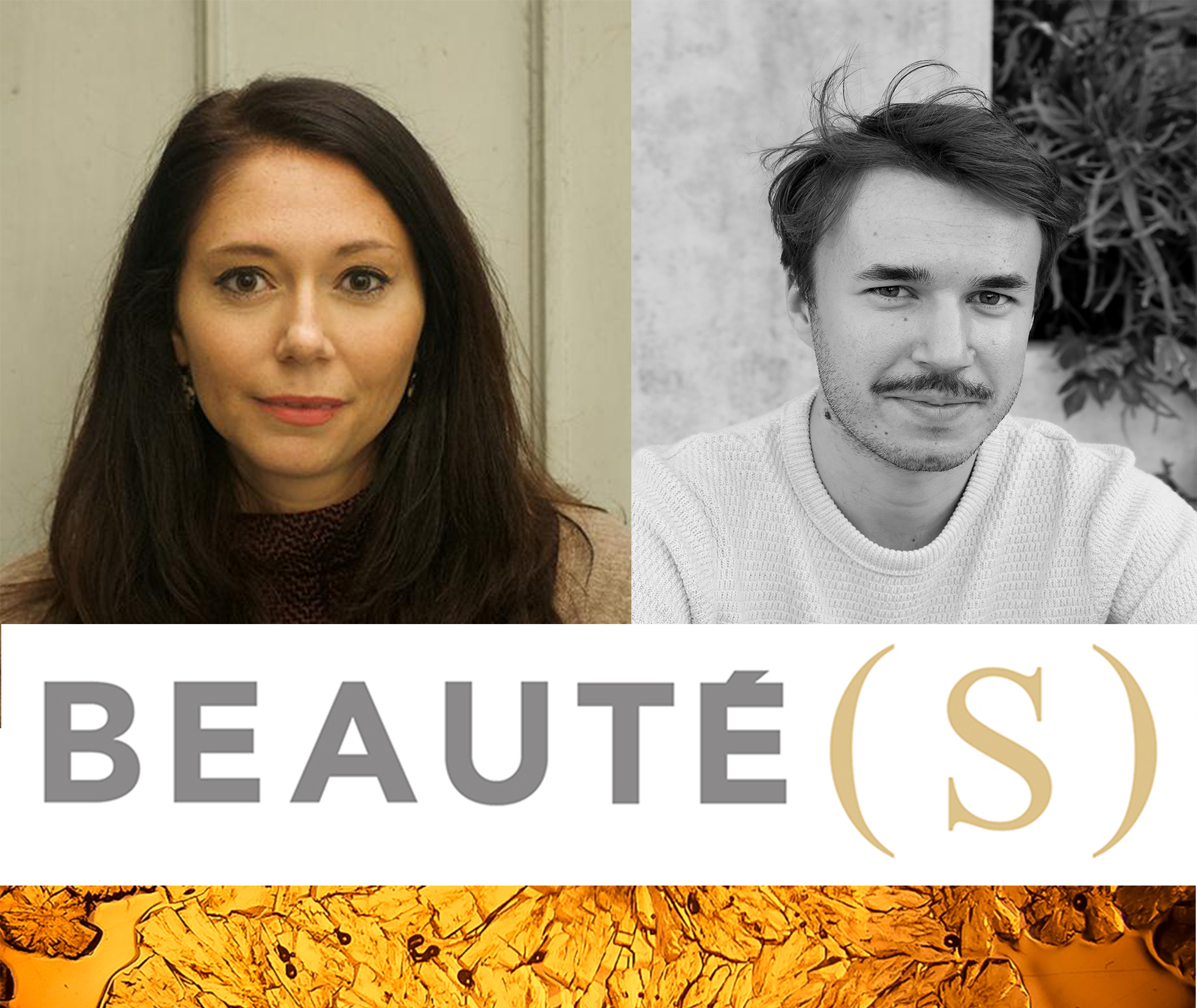 Sophie Cohen-Bodenes et Guilhem Marion sont doctorants au Laboratoire des Systèmes Perceptifs du DEC. Ils partagent tous les deux la passion des sciences et de l'art et ont tout naturellement décidé d'intégrer l'art à leurs travaux scientifiques de thèse qu'ils effectuent dans le cadre de la Chaire de Beauté(s) PSL-L'Oréal. Sophie Cohen-Bodenes est la première doctorante recrutée dans le cadre de la chaire et a débuté son projet doctoral au mois d'octobre 2019. Guilhem a obtenu un financement au mois de juillet. Rencontre avec deux passionnés.

Lire l'entretien
Les défis comportementaux dans la crise du Covid-19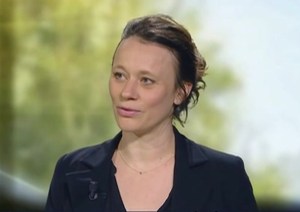 Lauréate avec Hugo Mercier de l'appel à projet Flash Covid-19 au printemps dernier, Coralie Chevallier revient sur l'apport des sciences cognitives aux politiques de santé publique. Entre étude des défiances envers la vaccination, chatbot et mission Castex : rencontre avec une chercheuse engagée dans l'élaboration de politiques publiques. Entretien avec Coralie Chevallier publié sur le site internet de l'ENS.

Lire l'entretien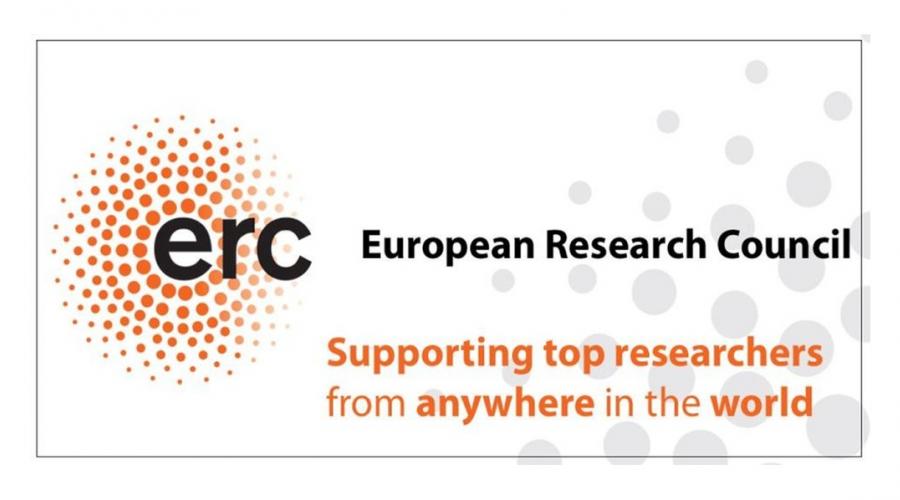 Claudia Lunghi, lauréate du prestigieux appel "ERC Starting grant"
Claudia Lunghi, chercheuse au sein de l'équipe Vision du Laboratoire des Systèmes Perceptifs, a obtenu un financement ERC pour le projet "Homeostatic Plasticity beyond the critical period" (HOPLA). A travers ce projet, elle tentera de comprendre la nature multidimensionnelle de la neuroplasticité sensorielle chez l'homme adulte, d'élucider les mécanismes sous-jacents et d'explorer de nouvelles formes de plasticité.

Lire l'article


Quatre projets de recherche financés par l'ANR

Alex Cayco Gajic, Julie Grezes, Léo Varnet et Christian Lorenzi ont obtenu un financement ANR pour leurs projets de recherche : "Explorer l'apprentissage moteur cérébello-cortical avec des réseaux de neurones récurrents", "Comment l'émotion motive l'action ?", "Exploration des représentations phonétiques et de leur adaptabilité par la méthode des Images de Classification Auditive rapides (fast-ACI)", "Perception auditive des paysages sonores naturels: Entendre la bioversité". 

Lire l'article
Nous préférons les bonnes nouvelles quand elles valident nos propres choix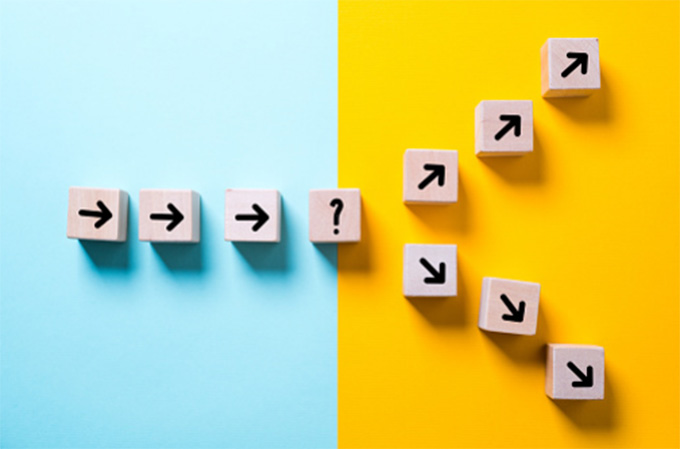 On sait que la valeur des nouvelles informations influence l'apprentissage et la prise de décision : les bonnes nouvelles ont tendance à avoir plus de poids que les mauvaises. Toutefois, ce biais de valeur, aussi appelé « biais d'optimisme », pourrait refléter davantage qu'une simple préférence pour les événements positifs.

Lire l'article
Comment changer l'état d'esprit du public face à la science ?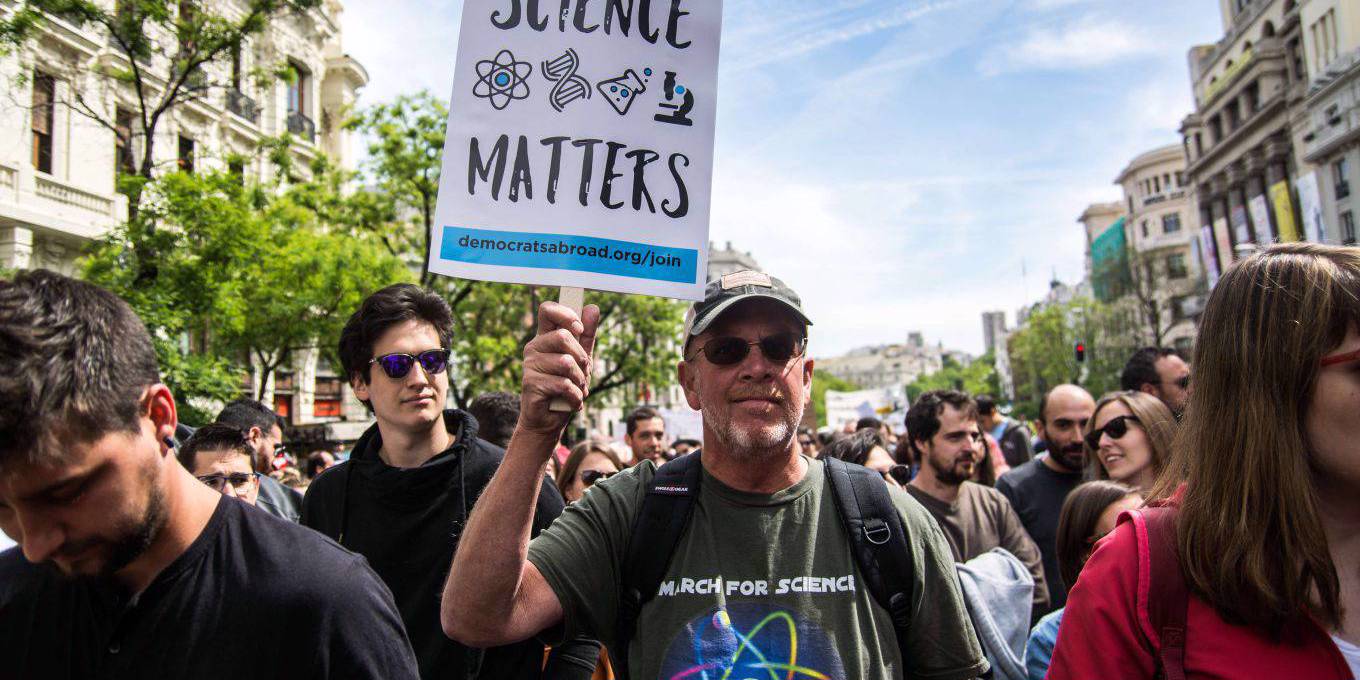 Dans un article publié sur le site internet du média en ligne www.project-syndicate.org, Hugo Mercier, chercheur à l'Institut Jean Nicod, explique pourquoi un consensus scientifique nouvellement formé n'est pas automatiquement et immédiatement accepté par le public.
Les gens ont besoin de bonnes raisons pour changer d'avis. "Les scientifiques, les éducateurs et les autres personnalités publiques doivent communiquer le consensus, expliquer les mécanismes de base en jeu, et parler aux gens avec patience et connaissance et répondre à leurs derniers scrupules. Nous ne pouvons pas espérer combler les lacunes du consensus si nous renonçons à un discours raisonné".

Lire l'article
Vie sociale et crise sanitaire : les gestes barrières peuvent-ils apaiser les interactions en ville ?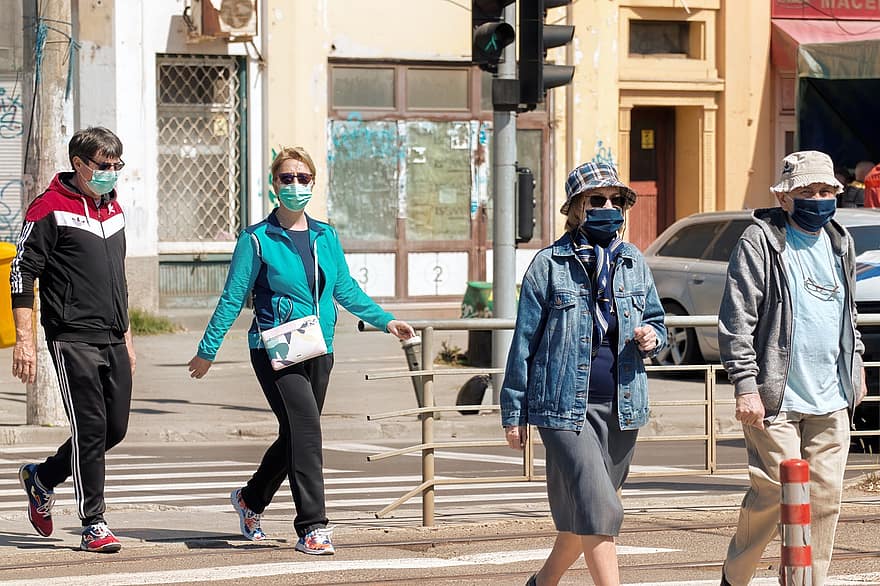 Dans un article publié sur le blog www.scity-lab.com, Jeanne Bollée, normalienne au DEC, revient sur l'impact de la crise sanitaire sur notre vie sociale. Les interactions sociales pourraient-elles devenir plus complexes et moins coopératives si les masques et la distanciation sociale se généralisaient ? Ou au contraire, les gestes barrières peuvent-ils apaiser les interactions en ville ?

Lire l'article
Crise : vit-on vraiment un "choc anthropologique" ?
Dans une enquête publiée sur le site internet www.marianne.net, plusieurs anthropologues, parmi lesquels Olivier Morin, chercheur en anthropologie cognitive à l'Institut Jean Nicod, tentent de répondre aux questions suivantes : la crise sanitaire actuelle est-elle à l'origine d'un choc anthropologique ? Opére-t-elle un tournant majeur de notre société ? Comment définir la notion de choc anthropologique ?

Lire l'article
Écrans : " Les effets des logiciels éducatifs ne sont pas assez évalués "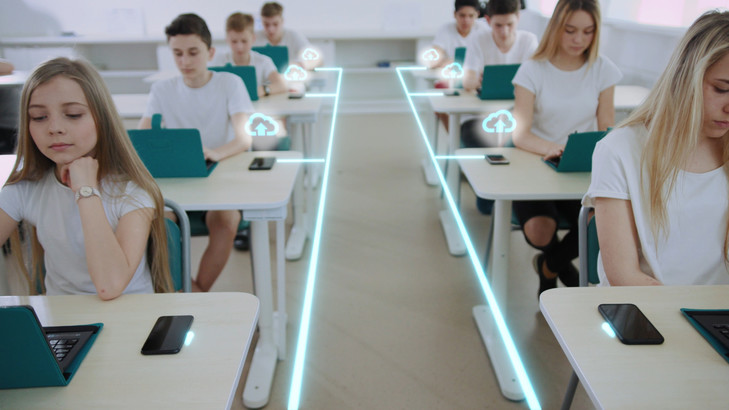 Franck Ramus, chercheur au Laboratoire de Sciences Cognitives et Psycholinguistique, explique, dans un entretien pour www.la-croix.com, que les potentialités des écrans éducatifs ne sont pas assez exploitées, faute de formation des enseignants et d'évaluations rigoureuses de leurs effets sur les apprentissages.

Lire l'entretien
Conférences de Franck Ramus et de Jean-Rémi King à l'occasion de la rentrée 2020 à l'ENS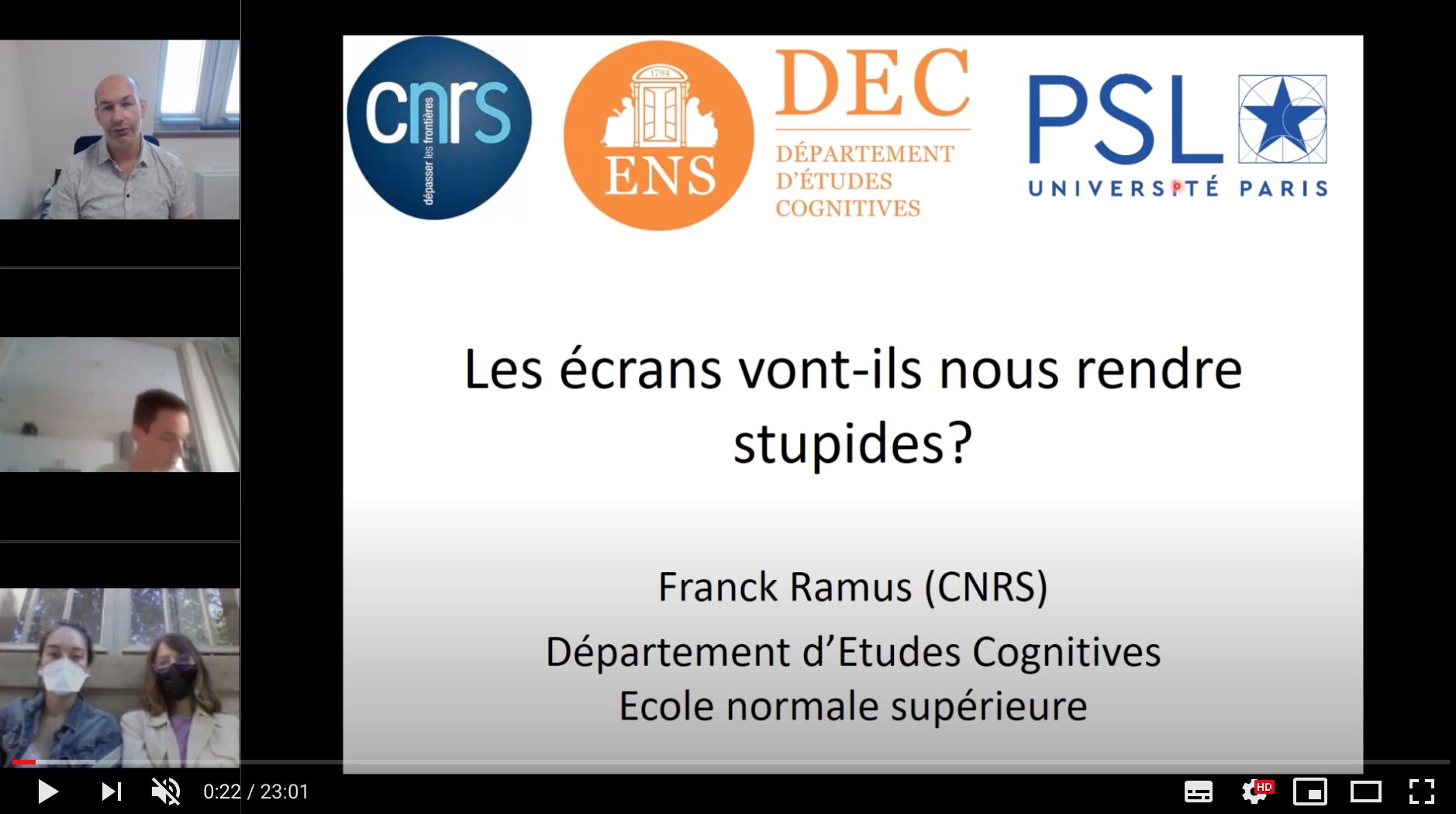 Les écrans vont-ils nous rendre stupides ? Par Franck Ramus.

Voir la vidéo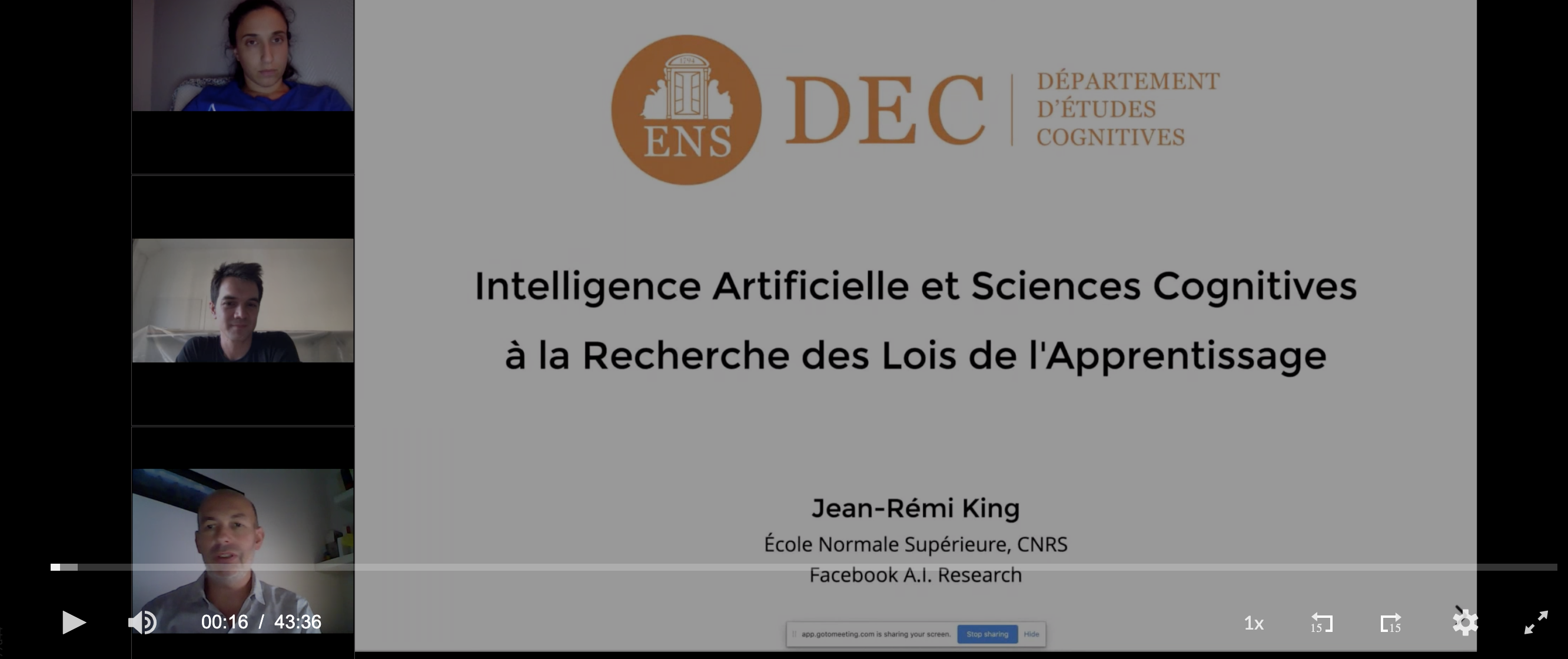 Intelligence artificielle et Sciences Cognitives à la recherche des lois de l'apprentissage

Jean-Rémi King est chercheur au Laboratoire des Systèmes Percpetifs et au Facebook AI Research. Il s'attelle à essayer de voir comment utiliser l'intelligence artificielle pour mieux comprendre le cerveau, et inversement.

Voir la vidéo
Chaque mois, nous plongeons dans les archives audio et vidéo de l'ENS pour vous faire (re)découvrir les conférences passionnantes des chercheurs du DEC.
Qu'est-ce qu'une émotion ? Aperçu du laboratoire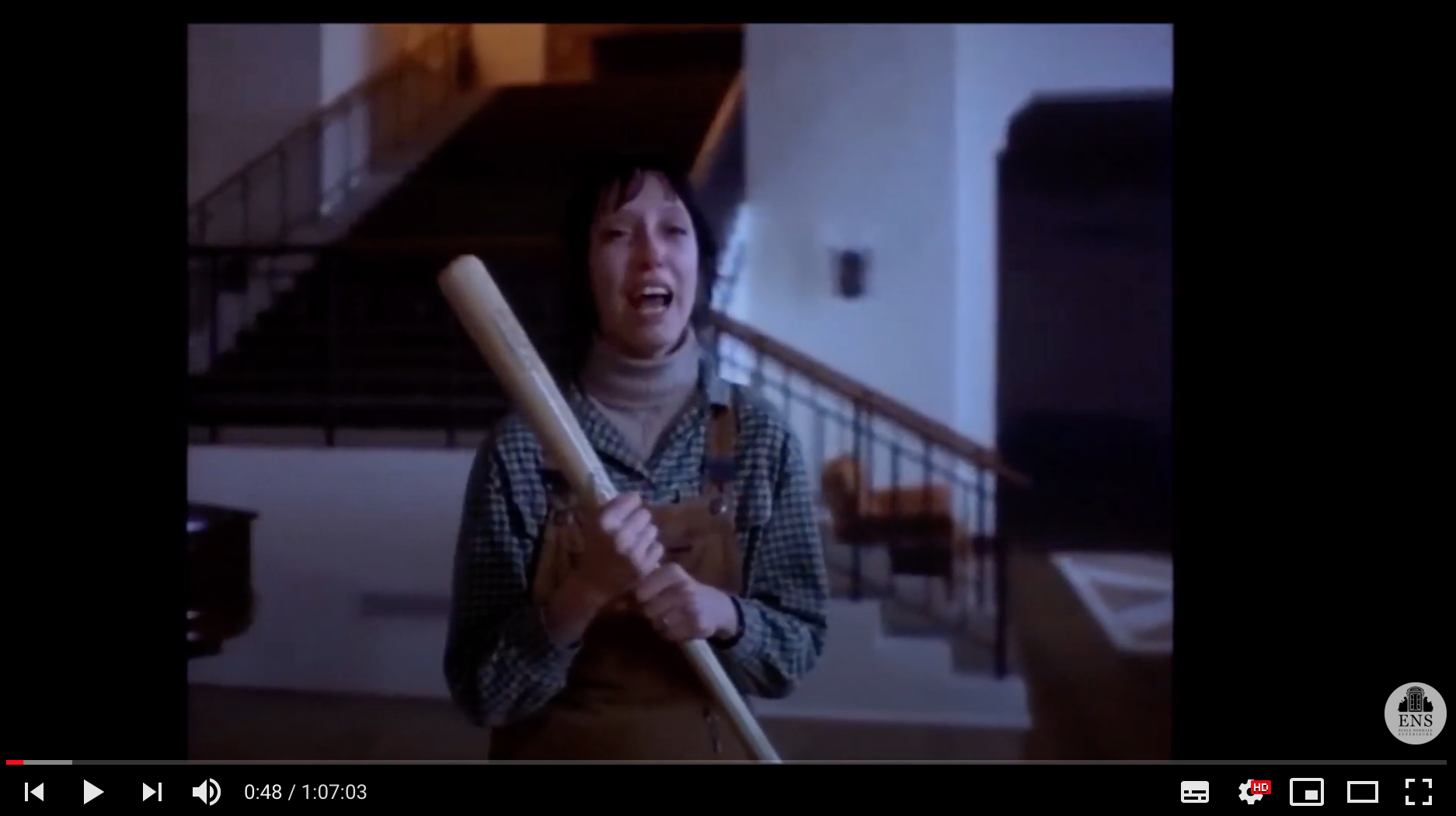 Conférence donnée par Klara Kovarski (CNRS UMR 8002, Fondation Ophtalmologique Rothschild), Rocco Mennella (INSERM U960, IEA), Victor Chung (ENS, EHESS, Université Paris Descartes) lors du colloque "Laboratoire des Émotions, au cinéma et en sciences cognitives" organisé à l'ENS.
Ce colloque a rassemblé des experts du cinéma et des sciences cognitives dans le but de créer un dialogue et un apprentissage mutuel. Une rencontre entre cinéma et sciences cognitives autour des émotions.

Voir la vidéo

EN SAVOIR PLUS
- Lire l'entretien des organisateurs du colloque
- Découvrir toutes les conférences du colloque
Comprendre l'origine de la variabilité des décisions humaines en situation d'incertitude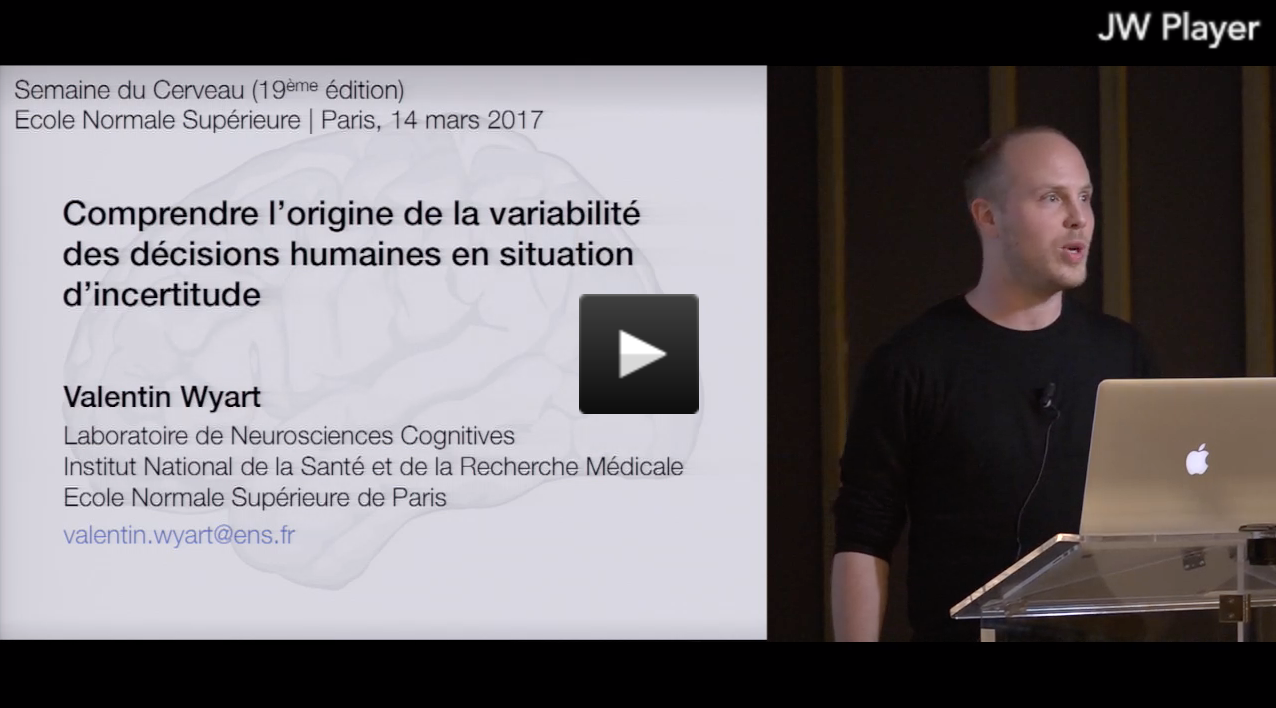 Conférence donnée par Valentin Wyart, chercheur au sein de l'équipe Inference and Decision-Making du LNC2, dans le cadre de la Semaine du Cerveau 2017. Les recherches de Valentin Wyart se concentrent sur les bases neurobiologiques de la prise de décision humaine.

Voir la vidéo
Les langues des signes sont-elles plus expressives que les langues parlées ?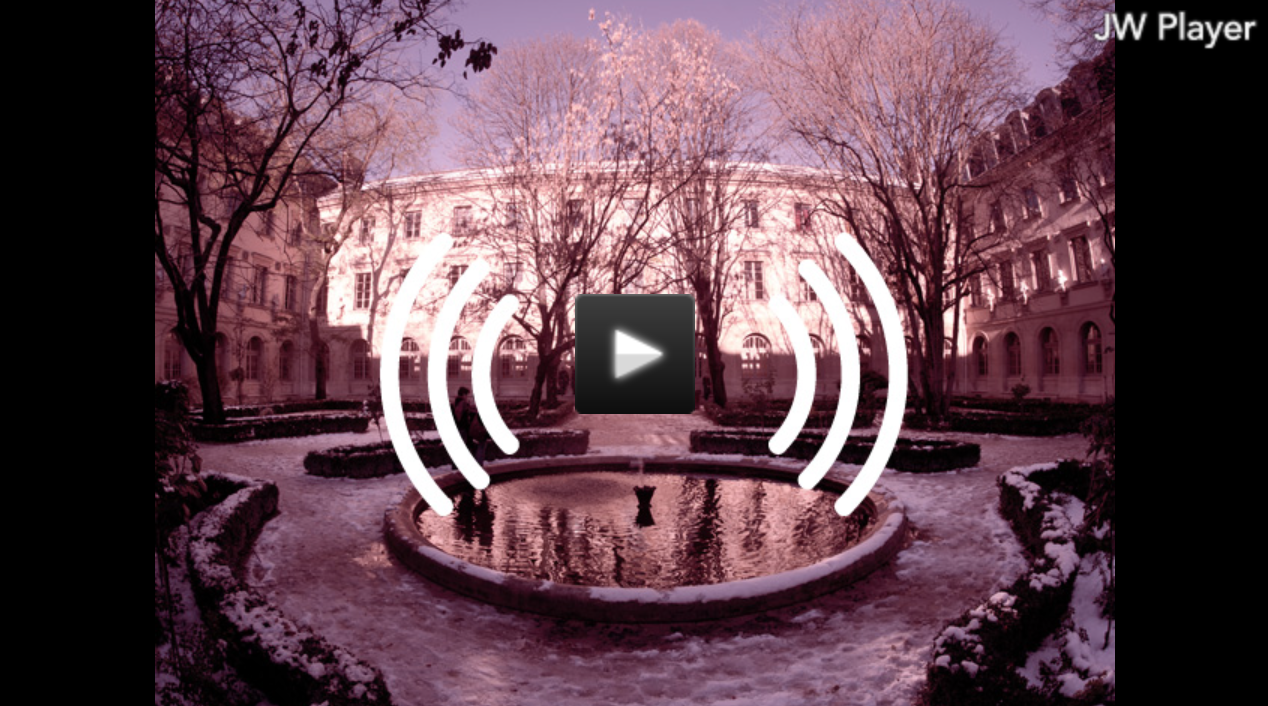 Conférence donnée par Philippe Schlenker, chercheur à l'institut Jean Nicod, dans le cadre des Lundis de la philosophie.

Ecouter la conférence
Beaurenaut, M., Tokarski , E., Dezecache, G. & Grèzes, J. (2020). The 'Threat of Scream' paradigm: a tool for studying sustained physiological and subjective anxiety. Scientific Reports, 10, 12496LNC2. doi:10.1038/s41598-020-68889-0

Résumé :
Progress in understanding the emergence of pathological anxiety depends on the availability of paradigms effective in inducing anxiety in a simple, consistent and sustained manner. The Threat-of-Shock paradigm has typically been used to elicit anxiety, but poses ethical issues when testing vulnerable populations. Moreover, it is not clear from past studies whether anxiety can be sustained in experiments of longer durations. Here, we present empirical support for an alternative approach, the 'Threat-of-Scream' paradigm, in which shocks are replaced by screams. In two studies, participants were repeatedly exposed to blocks in which they were at risk of hearing aversive screams at any time vs. blocks in which they were safe from screams. Contrary to previous 'Threat-of-Scream' studies, we ensured that our screams were neither harmful nor intolerable by presenting them at low intensity. We found higher subjective reports of anxiety, higher skin conductance levels, and a positive correlation between the two measures, in threat compared to safe blocks. These results were reproducible and we found no significant change over time. The unpredictable delivery of low intensity screams could become an essential part of a psychology toolkit, particularly when investigating the impact of anxiety in a diversity of cognitive functions and populations.
Beretti, M. , Havron, N. & Christophe, A. (2020). Four- and 5-year-old children adapt to the reliability of conflicting sources of information to learn novel words. Journal of Experimental Child Psychology, 200, 104927. doi:10.1016/j.jecp.2020.104927

Résumé :
A central challenge in language acquisition is the integration of multiple sources of information, potentially in conflict, to acquire new knowledge and adjust current linguistic representations. One way to accomplish this is to assign more weight to more reliable sources of information in context. We tested the hypothesis that children adjust the weight of different sources of information during learning, considering two specific sources of information: their knowledge of the meaning of familiar words (semantics) and their familiarity with syntax. We varied the reliability of these sources of information through an induction phase (reliable syntax or reliable semantics). At test, French 4- and 5-year-old children and adults listened to sentences where information provided by these two cues conflicted and were asked to choose between two videos that illustrate the sentence. One video presented the reasonable choice if the sentence is assumed to be syntactically correct, but familiar words refer to novel things (e.g., une mange–"an eats" describes a novel object). The other video was the reasonable choice if the sentence is assumed to be syntactically incorrect and familiar words' meaning is preserved (e.g., "an eats" describes a girl eating and actually should have been "she eats"). As predicted, the proportion of syntactic choices (e.g., interpreting mange–"eats" as a novel noun) was found to be higher in the reliable syntax condition than in the reliable semantics condition, showing that children and adults can adapt their expectations to the reliability of sources of information.
Valérian Chambon, Héloïse Théro, Marie Vidal, Henri Vandendriessche, Patrick Haggard & Stefano Palminteri (2020). Information about action outcomes differentially affects learning from self-determined versus imposed choices. Nat Hum Behav. https://doi.org/10.1038/s41562-020-0919-5

Résumé :
The valence of new information influences learning rates in humans: good news tends to receive more weight than bad news. We investigated this learning bias in four experiments, by systematically manipulating the source of required action (free versus forced choices), outcome contingencies (low versus high reward) and motor requirements (go versus no-go choices). Analysis of model-estimated learning rates showed that the confirmation bias in learning rates was specific to free choices, but was independent of outcome contingencies. The bias was also unaffected by the motor requirements, thus suggesting that it operates in the representational space of decisions, rather than motoric actions. Finally, model simulations revealed that learning rates estimated from the choice-confirmation model had the effect of maximizing performance across low- and high-reward environments. We therefore suggest that choice-confirmation bias may be adaptive for efficient learning of action–outcome contingencies, above and beyond fostering person-level dispositions such as self-esteem.
Egré, P., Rossi, L. & Sprenger, J. (2020). De Finettian Logics of Indicative Conditionals Part I: Trivalent Semantics and Validity. Journal of Philosophical Logic. doi:10.1007/s10992-020-09549-6

Résumé :
This paper explores trivalent truth conditions for indicative conditionals, examining the "defective" truth table proposed by de Finetti (1936) and Reichenbach (1935, 1944). On their approach, a conditional takes the value of its consequent whenever its antecedent is true, and the value Indeterminate otherwise. Here we deal with the problem of selecting an adequate notion of validity for this conditional. We show that all standard validity schemes based on de Finetti's table come with some problems, and highlight two ways out of the predicament: one pairs de Finetti's conditional (DF) with validity as the preservation of non-false values (TT-validity), but at the expense of Modus Ponens; the other modifies de Finetti's table to restore Modus Ponens. In Part I of this paper, we present both alternatives, with specific attention to a variant of de Finetti's table (CC) proposed by Cooper (Inquiry 11, 295–320, 1968) and Cantwell (Notre Dame Journal of Formal Logic 49, 245–260, 2008). In Part II, we give an in-depth treatment of the proof theory of the resulting logics, DF/TT and CC/TT: both are connexive logics, but with significantly different algebraic properties.
Lussange J., Belianin A., Bourgeois-Gironde S., Gutkin B. (2021). Learning and Cognition in Financial Markets: A Paradigm Shift for Agent-Based Models. In: Arai K., Kapoor S., Bhatia R. (eds) Intelligent Systems and Applications. IntelliSys 2020. Advances in Intelligent Systems and Computing, vol 1252. Springer, Cham. https://doi.org/10.1007/978-3-030-55190-2_19

Résumé :
The history of research in finance and economics has been widely impacted by the field of Agent-based Computational Economics (ACE). While at the same time being popular among natural science researchers for its proximity to the successful methods of physics and chemistry for example, the field of ACE has also received critics by a part of the social science community for its lack of empiricism. Yet recent trends have shifted the weights of these general arguments and potentially given ACE a whole new range of realism. At the base of these trends are found two present-day major scientific breakthroughs: the steady shift of psychology towards a hard science due to the advances of neuropsychology, and the progress of reinforcement learning due to increasing computational power and big data. We outline here the main lines of a computational research study where each agent would trade by reinforcement learning.
Lussange, J., Lazarevich, I. , Bourgeois-Gironde, S., Palminteri, S. & Gutkin, B. (2020). Modelling Stock Markets by Multi-agent Reinforcement Learning. Computational Economics. doi:10.1007/s10614-020-10038-w

Résumé :
Quantitative finance has had a long tradition of a bottom-up approach to complex systems inference via multi-agent systems (MAS). These statistical tools are based on modelling agents trading via a centralised order book, in order to emulate complex and diverse market phenomena. These past financial models have all relied on so-called zero-intelligence agents, so that the crucial issues of agent information and learning, central to price formation and hence to all market activity, could not be properly assessed. In order to address this, we designed a next-generation MAS stock market simulator, in which each agent learns to trade autonomously via reinforcement learning. We calibrate the model to real market data from the London Stock Exchange over the years 2007 to 2018, and show that it can faithfully reproduce key market microstructure metrics, such as various price autocorrelation scalars over multiple time intervals. Agent learning thus enables accurate emulation of the market microstructure as an emergent property of the MAS.
Mennella, R., Vilarem, E. & Grèzes, J. (2020). Rapid approach-avoidance responses to emotional displays reflect value-based decisions: Neural evidence from an EEG study. NeuroImage, 117253. doi:10.1016/j.neuroimage.2020.117253

Résumé :
The ability to swiftly and accurately respond to others' non-verbal signals, such as their emotional expressions, constitutes one of the building blocks for social adaptation. It is debated whether rapid action tendencies to socio-emotional signals solely depend upon stimulus-evoked pre-decisional motor bias or can also engage goal-directed (decisional) processes that involve the arbitration between action alternatives. Here, we used drift diffusion models (DDMs) of choice and electroencephalography (EEG) to investigate the impact of threat-signaling individuals (angry or fearful) on spontaneous approach-avoidance decisions. Participants choose to avoid angry individuals more often than fearful ones and this effect was stronger for intense expressions. Diffusion models showed that this pattern of choice was accounted for by a process of value-based evidence accumulation, suggesting an active competition between action options. At the brain level, we found that EEG activity preceding movement initiation (200 ms) in a mid-frontal cluster of electrodes – sourced in the orbital and ventromedial frontal cortices – encoded value difference between chosen and unchosen options, thus predicting participant's choices on a trial-by-trial basis. Furthermore, value difference also modulated EEG signal during feedback about the decision. Altogether, the present findings convincingly support the underestimated influence of implicit goal-directed mechanisms in approach-avoidance responses to socio-emotional signals.
Mercier, H. (2020). The Cultural Evolution of Oaths, Ordeals, and Lie Detectors. The Journal of Cognition and Culture, 20(3-4), 159-187. doi:10.1163/15685373-12340080

Résumé :
In a great variety of cultures oaths, ordeals, or lie detectors are used to adjudicate in trials, even though they do not reliably discern liars from truth tellers. I suggest that these practices owe their cultural success to the triggering of cognitive mechanisms that make them more culturally attractive. Informal oaths would trigger mechanisms related to commitment in communication. Oaths used in judicial contexts, by invoking supernatural punishments, would trigger intuitions of immanent justice, linking misfortunes following an oath with perjury. These intuitions would justify the infliction of costs on oath takers in a way that appears morally justified. Ordeals reflect the same logic. Intuitions about immanent justice link a worse outcome following the ordeal with a guilty verdict. This link justifies the application of the ordeal, and the fixed costs involved (burning, poisoning). Lie detectors also rely on the creation of a link between a specified outcome and a guilty verdict. However, they do not rely on intuitions about immanent justice, but on a variety of intuitions ranging from the plausibly universal to the culturally idiosyncratic. As a result, lie detectors involve lower fixed costs than ordeals, and are less cross-culturally successful than oaths or ordeals.
Lou Safra, Coralie Chevallier, Julie Grèzes & Nicolas Baumard (2020). Tracking historical changes in trustworthiness using machine learning analyses of facial cues in painting. Nature Communications, 22. DOI : 10.1038/s41467-020-18566-7

Résumé :
Social trust is linked to a host of positive societal outcomes, including improved economic performance, lower crime rates and more inclusive institutions. Yet, the origins of trust remain elusive, partly because social trust is difficult to document in time. Building on recent advances in social cognition, we design an algorithm to automatically generate trustworthiness evaluations for the facial action units (smile, eye brows, etc.) of European portraits in large historical databases. Our results show that trustworthiness in portraits increased over the period 1500–2000 paralleling the decline of interpersonal violence and the rise of democratic values observed in Western Europe. Further analyses suggest that this rise of trustworthiness displays is associated with increased living standards.
Fête de la Science à l'ENS ... en ligne !
Les départements scientifiques de l'ENS-PSL s'invitent chez vous du mercredi 7 au lundi 12 octobre




Les visites virtuelles de laboratoires, les mini-conférences, les expériences, les entretiens avec des chercheurs seront diffusées sur notre chaine youtube mercredi 7 octobre à partir de 14h. Les chercheurs, ingénieurs, thésards et étudiants de l'école seront en ligne avec vous de mercredi à samedi (inscription obligatoire).

Retrouvez l'intégralité du programme et les modalités d'inscription.

Suivez la Fête sur les réseaux sociaux en suivant les hastags #FDSPSL et #PSLfêtelascience
Le Colloquium du DEC est de retour !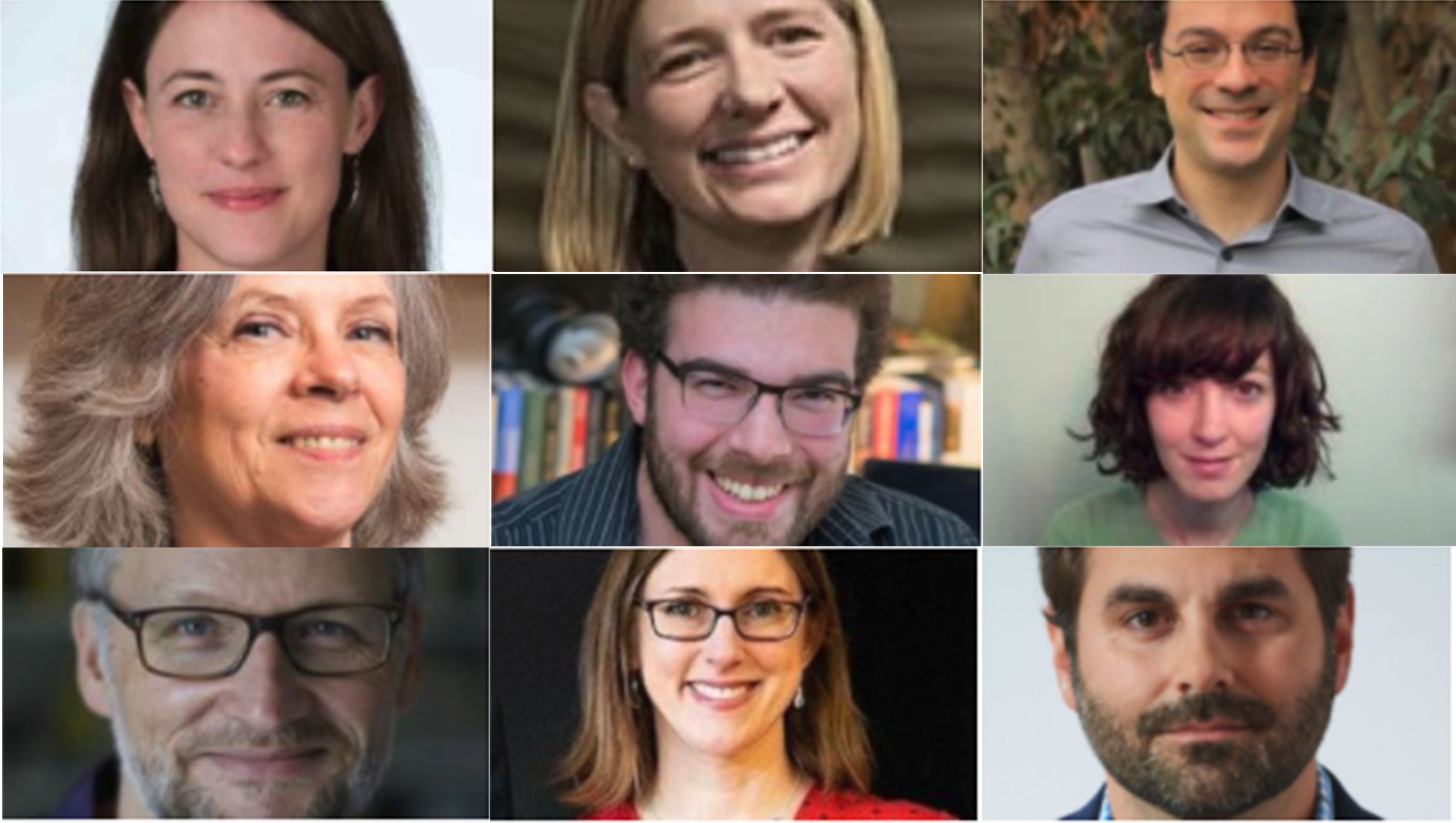 Chaque année, une fois par mois, le DEC accueille un invité prestigieux pour une conférence pointue sur un sujet scientifique, en langue anglaise. Cette année, les conférences seront diffusées en ligne un mardi par mois.

Découvrez le programme sur l'agenda du département. Les informations relatives à la connexions eront communiquées très prochainement.
Retrouvez certaines de nos conférences en accès libre sur le site des Savoirs de l'ENS (Colloquium du DEC, la Semaine du Cerveau) et sur la chaîne youtube de l'école (conférences grand public, Semaine du Cerveau, Nuits de l'ENS etc.)