EDITO
La rentrée 2012/2013 de l'IEC est marquée par la naissance d'une newsletter mensuelle, l'IEC News, ainsi qu'un site internet doté d'une nouvelle identité graphique et d'une nouvelle page d'accueil mettant en avant l'actualité de l'Institut.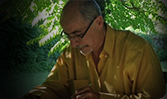 François Recanati (Directeur de l'Institut Jean Nicod) été élu Foreign Honorary Fellow de l'America Academy of Arts and Sciences.
La cérémonie a eu lieu le 5 octobre à Cambridge, Massachussets. Directeur de recherche au CNRS, François Recanati a enseigné dans les meilleures universités comme Berkeley ou Harvard. Outre son poste au CNRS, il est Directeur d'études à l'Ecole des hautes études en sciences sociales, Professorial Fellow à l'Université de St Andrews, et dirige l'Institut Jean-Nicod (CNRS/EHESS/ENS). Il a obtenu un Advanced Grant de l'ERC en 2009. Ses nombreuses publications en philosophie du langage et de l'esprit incluent : La Transparence et l'Enonciation (Seuil 1979), Meaning and Force (Cambridge University Press 1987), Direct Reference : From Language to Thought (Blackwell 1993), Oratio Obliqua, Oratio Recta (MIT Press/Bradford Books 2000), Literal Meaning (Cambridge University Press 2004), Perspectival Thought (Oxford University Press 2007), Philosophie du langage (et de l'esprit) (Gallimard 2008), et Truth-Conditional Pragmatics (Oxford University Press 2010).

Son nouveau livre, "Mental Files", paraîtra chez Oxford University Press en décembre 2012.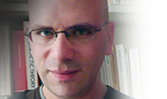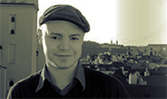 Benjamin Spector (IJN) et Sid Kouider (LSCP) ont reçu la médaille de bronze CNRS 2010.
Sophie Deneve du Group for neuronal Theory du LNC a reçu en août 2012 une ERC "Starting grant" intitulée "Predispike". Elle a également reçu au mois de juillet un "James McDonnell foundation award", spécialité "Human cognition".
Emmanuel Chemla (ENS/LSCP, IEC Linguistique-associé) a obtenu une ERC "Starting grant" intitulée: "Psycho-Semantics: New data for formal semantics models, stronger frameworks for experimental studies".
Philippe Schlenker (IEC Linguistique, ENS/Jean Nicod, NYU) a obtenu une ERC "Starting grant", catégorie "Consolidator", intitulée: "Frontiers of Formal Semantics".
Appel d'offre recherche de PSL
Les appels à projets lancés par le Conseil de la recherche de PSL sont destinés à renforcer l'excellence de la recherche au sein de l'Idex. Ces appels à projets s'adressent à l'ensemble des chercheurs et enseignants chercheurs de PSL et tout particulièrement aux directeurs d'équipes, d'unités et de fédérations de recherche.

Les formulaires devront être rendus vers le 15 novembre.Un jury issu du conseil de la recherche et qui demandera des avis auprès d'experts internationaux, rendra ses recommandations à la fin décembre pour une mise en place des financements dès le mois de janvier 2013.

En savoir plus sur la structure des demandes et l'évaluation
Appels à projets au niveau national et européen
Europe:
ERC Starting Grant (entre 2 et 7 ans après le PhD): date limite le 17 octobre 2012

ERC Advanced Grant (au delà de 12 ans après le PhD): date limite le 22 novembre 2012

Il y aura un appel ERC Consolidator Grant (entre 7 et 12 ans après le PhD) qui sortira en novembre et dont la deadline devrait être le 22 janvier 2013.
Un appel ERC Synergy Grant (entre 2 et 4 Principal Investigator) sortira également en novembre pour une deadline probable le 10 Janvier 2013.
Ces appels ERC seront les derniers du FP7, il n'y en aura pas en 2013. Le FP8 (Horizon 2020) commencera en 2014. Les différents types de financement ne sont pas encore connus.

Voir le site
Ville de Paris: Aide à l'organisation de colloques
La Ville de Paris soutient et subventionne certains colloques de recherche se déroulant à Paris. Indispensables au dynamisme de la recherche parisienne, ces colloques contribuent au rayonnement international de Paris, comme espaces incontournables des échanges scientifiques, sur tous les champs de recherche.
L'appel à projets lancé en septembre 2012 concerne les manifestations organisées du 1er janvier au 31 décembre 2013.
Le soutien de la Ville aux colloques sélectionnés peut prendre diverses formes :
Soutien financier à hauteur de 2 000 € à 10 000 € par manifestation (maximum 25% du budget de l'opération)
Prêt d'une salle
Parrainage (soutien de principe sans subvention)

La date limite de candidature est fixée au 5 novembre à minuit.

Voir le site de La Mairie de Paris
ANR:
Un des derniers appels ANR pour l'année 2012 concerne un Appel à projets franco-américains en neuroscience computationnelle. Les neurosciences computationnelles sont ici définies de façon ouverte, incluant une large gamme d'approches et d'objectifs biologiques et computationnels.

La date limite de soumission des dossiers est fixée au 2 novembre 2012.

Voir le site de l'ANR
Ile de France:
Appel à projets pour le soutien de MANIFESTATIONS SCIENTIFIQUES EN ILE-DE-FRANCE 1er janvier 2013 - 31 mars 2014.

Trois sessions sont ouvertes:
-Dépôt des dossiers avant le 9 novembre 2012

: Vote en Commission permanente du mois de mars 2013


-Dépôt des dossiers du 10 novembre 2012 au 15 mai 2013

:Vote en Commission permanente du mois d'octobre 2013


-Dépôt des dossiers entre le 16 mai 2013 et le 9 novembre 2013

: Vote en Commission permanente du mois de mars 2014.


La manifestation doit concerner une des 2 thématiques suivantes :
-Lettres et sciences humaines et sociales
-La thématique régionale annuelle 2013: le handicap

Altered low-gamma sampling in auditory cortex accounts for the three main facets of dyslexia
Lehongre, K., Ramus, F., Villiermet, N., Schwartz, D., Giraud, A. L.
Neuron, 72(6), 1080-1090
Asymmetric function of theta and gamma activity in syllable processing: an intra-cortical study.
Morillon B, Liégeois-Chauvel C, Arnal LH, Bénar CG, Giraud AL.
Front Psychol. 2012;3:248.
Computing with neural synchrony.
Brette R.
PLoS Comput Biol. 2012 Jun;8(6):e1002561.
Cortical oscillations and speech processing: emerging computational principles and operations.
Giraud AL, Poeppel D.
Nat Neurosci. 2012 Mar 18;15(4):511-7. doi: 10.1038/nn.3063.
Cortical oscillations and sensory predictions.
Arnal LH, Giraud AL.
Trends Cogn Sci. 2012 Jul;16(7):390-8.
Early binding of gaze, gesture, and emotion: neural time course and correlates.
Conty L, Dezecache G, Hugueville L, Grèzes J.
J Neurosci. 2012 Mar 28;32(13):4531-9.
Effects of self-motion on auditory scene analysis.
Kondo HM, Pressnitzer D, Toshima I, Kashino M.
Proc Natl Acad Sci U S A. 2012 Apr 24;109(17):6775-80.
Multistability in perception: binding sensory modalities, an overview.
Schwartz JL, Grimault N, Hupé JM, Moore BC, Pressnitzer D.
Philos Trans R Soc Lond B Biol Sci. 2012 Apr 5;367(1591):896-905.
Preference is Biased by Crowded Facial Expressions
Kouider, S., Berthet, V., Faivre, N.
Psychological Science, 22, 184-9 (2011)
Temporal-Envelope Reconstruction for Hearing-Impaired Listeners.
Lorenzi C, Wallaert N, Gnansia D, Leger AC, Ives DT, Chays A, Garnier S, Cazals Y.
J Assoc Res Otolaryngol. 2012 Sep 25.
The role of the striatum in sentence processing: Disentangling syntax from working memory in Huntington's disease.
Sambin S, Teichmann M, de Diego Balaguer R, Giavazzi M, Sportiche D, Schlenker P, Bachoud-Lévi AC.
Neuropsychologia. 2012 Sep;50(11):2625-35.
Tolerant, Classical, Strict
P. Egré, P. Cobreros, D. Ripley and R. van Rooij,
Journal of Philosophical Logic, April 2012, Volume 41, Issue 2, pp 347-385,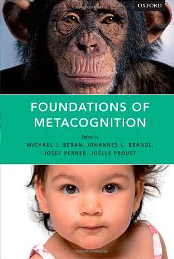 Joëlle Proust (Institut Jean Nicod) a participé à l'écriture du livre « The Foundations of Metacognition » aux côtés de M. Beran, J. Brandl, J. Perner.
Metacognition refers to the awareness an individual has of their own mental processes (also referred to as ' thinking about thinking'). In the past thirty years metacognition research has become a rapidly growing field of interdisciplinary research within the cognitive sciences. Just recently, there have been major changes in this field, stimulated by the controversial issues of metacognition in nonhuman animals and in early infancy. Consequently the question what defines a metacognitive process has become a matter of debate: how should one distinguish between simple minds that are not yet capable of any metacognitive processing, and minds with a more advanced architecture that exhibit such a capacity? Do nonhuman animals process the ability to monitor their own mental actions? If metacognition is unique to humans, then at what stage in development does it occur, and how can we distinguish between cognitive and metacognitive processes?

The Foundations of Metacognition brings together leading cognitive scientists to consider these questions. It explores them from three different perspectives: from an evolutionary point of view the authors ask whether there is sufficient evidence that some non-human primates or other animals monitor their mental states and thereby exhibit a form of metacognition. From a developmental perspective the authors ask when children start to monitor, evaluate und control their own minds. And from a philosophical point of view the main issue is how to draw the line between cognitive and metacognitive processes, and how to integrate the different functions in which metacognition is involved into a single coherent picture of the mind. The foundations of metacognition - whatever they will turn out to be - have to be as complex as this pattern of connections we discover in its effects.

Bringing together researchers from across the cognitive sciences, the book is valuable for philosophers of mind, developmental and comparative psychologists, and neuroscientists.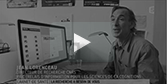 Le RISC a l'honneur dans Le Magazine de la Santé sur France 5
Dans le cade du magazine de la santé, France 5 a diffusé, le 27 septembre dernier, un reportage sur ExpeSciences, Rappelons que le site ExpeSciences permet aux chercheurs de trouver facilement des volontaires pour participer aux expériences de recherches en sciences cognitives. Et permet aux volontaires de participer tout simplement aux expériences proposées. Depuis la diffusion du sujet, le site a enregistré 1000 nouveaux inscrits.

Voir le site ExpeSciences
Réunion LSCP. Intervenant : Hugo Peyre
16 octobre 2012, salle LSCP, à 14h
Colloquium de l'IEC, Franck Ramus, « General intelligence : myth or reality ? »
6 novembre 2012, salle à déterminer, à 12h
Colloquium de l'IEC, Ryota Kanai, « Brain structure approach to visual awareness and attention in everyday life."
20 novembre 2012, salle à déterminer, à 12h
Colloquium de l'IEC, Michel Thiebaut de Schotten
26 novembre 2012, salle à déterminer, à 12h
Masterclass : Dan Sperber will give a master class.
Call for applications will be circulated soon.
10-11 décembre 2012
International Conference in honour of Dan Sperber.
Programme to be announced soon
12-15 décembre 2012